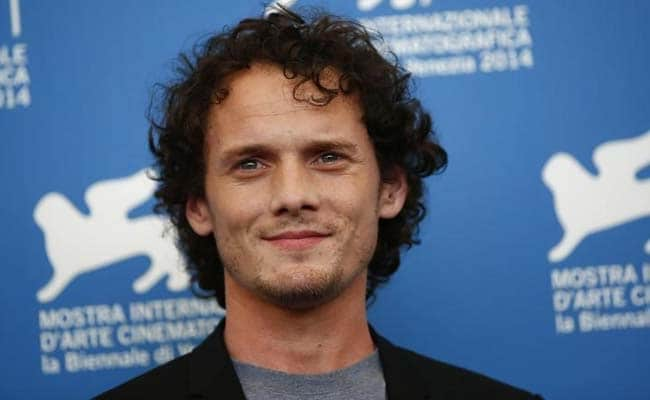 Washington, United States:
The car that rolled into "Star Trek" actor Anton Yelchin and fatally crushed him Sunday had been under recall for the possibility that it could roll off without warning.
Last year the US National Highway Traffic Safety Administration investigated hundreds of reports that 2015 Jeep Grand Cherokees like Yelchin's would continue to move freely when drivers thought they had locked them in "park".
The NHTSA reported in February that 117 crashes and 28 injuries had been linked to the issue, and in April manufacturer Fiat Chrysler's US unit FCA US issued a recall for hundreds of thousands of Jeep Grand Cherokees and other models over the issue.
However, FCA at the time said it had not found a permanent remedy to the problem and mainly advised owners to double-check that their car is in "park" as intended.
On Sunday Yelchin, 27, was killed at his home in the San Fernando Valley near Los Angeles when his car rolled backward down a steep driveway and pinned him against a brick mailbox pillar and security fence, according to his publicist Jennifer Allen. Friends had found him dead by the car.
The NHTSA said that the design of the cars' automatic transmission gear shifter leads drivers to believe they have shifted into "park", immobilizing the car, when it actually remains in "neutral" or another gear, allowing it to roll after they get out.
"Drivers thinking that their vehicle's transmission is in the PARK position may be struck by the vehicle and injured if they attempt to get out of the vehicle while the engine is running and the parking brake is not engaged," the NHTSA said.
In a notice to owners FCA said the gearshift "is spring-loaded and returns to the same center position like a joystick, always returning to the center position after the desired gear is selected."
No deaths had been linked to the problem but injuries reported included fractured bones and other problems that required hospitalization.
In a statement FCA said it is in contact with the authorities and "is conducting a thorough investigation."
"It is premature to speculate on the cause of this tragedy," the company said.
Yelchin was a rising young actor who starred as Chekov in the new "Star Trek" films.
Born in Russia, he moved to the United States when he was six months old with his parents, star figure skaters with the Leningrad Ice Ballet.
He starred most recently in last year's critically acclaimed thriller "Green Room." He was also a member of the band The Hammerheads.
(This story has not been edited by NDTV staff and is auto-generated from a syndicated feed.)