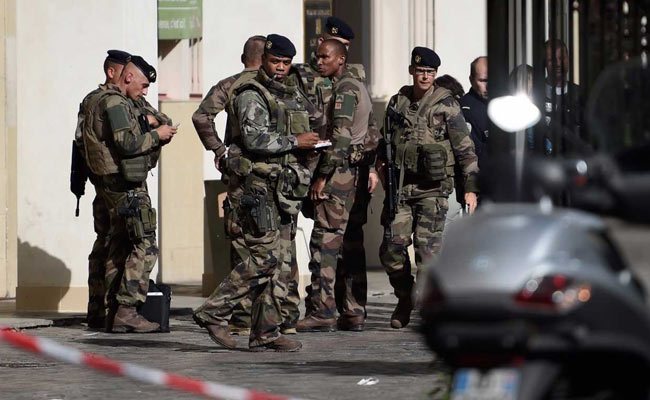 Highlights
Car slams into soldiers on patrol in northwestern suburb Levallois-Perret
"Without any doubt, it was a deliberate act," said the local mayor
The mayor said the vehicle in question was a BMW
Paris:
French soldiers injured after they were by a vehicle in the western Paris suburb of Levallois-Perret, Paris police authorities said on Wednesday, adding that a security operation was underway in the area.
Six soldiers were hurt, four of them lightly and two more seriously, a police department official added in response to a query from Reuters.
"Police intervention is underway. Search underway for vehicle," the Paris police department said in a Tweet.
Patrick Balkany, the local mayor for the western Paris suburb of Levallois-Perret, had "no doubt" that Wednesday's incident in which a car drove into a group of soldiers, was a deliberate act.
"Without any doubt, it was a deliberate act," Balkany told BFM TV.
"It's an odious act of aggression," Balkany also said, adding that the car in question was a BMW.
France has been under a state of emergency since November 2015 and has seen a string of attacks on security forces who have been regularly targeted, particularly those guarding key tourist sites.
An 18-year-old with a history of psychological problems was arrested on Saturday at the Eiffel Tower after brandishing a knife.
He told investigators he wanted to kill a soldier, sources close to the case told AFP.
In February, a man armed with a machete attacked four soldiers on patrol at Paris's Louvre Museum, while in April another extremist shot and killed a policeman on the Champs Elysees.
In June, a 40-year-old Algeria doctorate student who had pledged allegiance to the Islamic State group attacked a policeman with a hammer outside Notre Dame
(With inputs from Reuters and AFP)