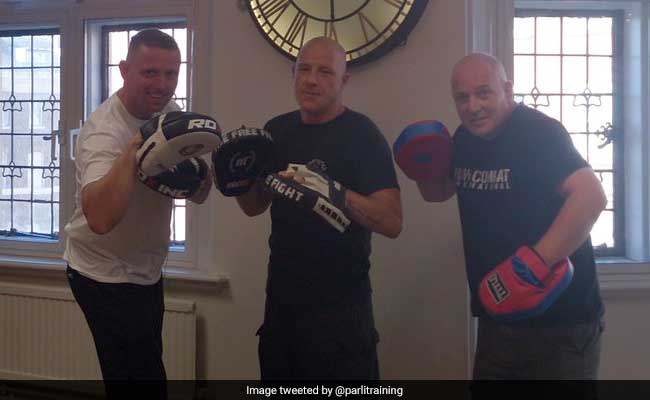 London:
British MPs are being taught unarmed street-fighting techniques used by the Israeli intelligence agency Mossad in a bid to protect themselves from stalkers, terrorists, and political extremists in the light of Jo Cox's murder, it was reported today.
According to the Telegraph, the self-defence training known as "Krav Maga" -- Hebrew for "contact combat" -- combines jiu jitsu, judo, boxing, and street fighting.
It teaches MPs how to defend themselves against attacks, including swinging punches to the head, a bottle, glass, or ashtray to the head, and a "slash with a knife, most commonly a 3-4 inch lock blade or kitchen utility knife". They will also learn how to disarm a lone-wolf attacker.
The training comes in the wake of the brutal murder of Jo Cox, a Labour member of parliament who was shot and stabbed in her Batley and Spen constituency in June.
The classes are being provided by Parli-Training, a company which normally provides advice on lobbying and speech writing.
A report earlier this year found that four out of five MPs had been victims of abusive, intrusive, or aggressive behaviour.
In June, security chiefs came under fire for ignoring warnings that MPs needed more security protection after saying they were "busy people" who did not have time for extra advice or training.