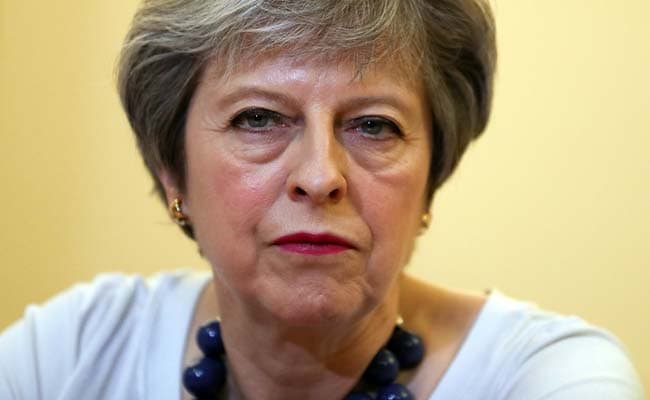 London:
British Prime Minister Theresa May said on Saturday she had authorised British forces to
conduct precision strikes
against Syria to degrade its chemical weapons capability, saying there was no alternative to military action.
The strike,
conducted with the United States and France
, was "limited and targeted", designed to minimise any civilian casualties, May said.
"This is not about intervening in a civil war. It is not about regime change," May said in a statement.
She said the attack was a response to the use of chemical weapons in Douma in Syria that killed up to 75 people including children and added Britain and its allies had sought to use every diplomatic means to stop the use of chemical weapons.
"But our efforts have been repeatedly thwarted. Even this week the Russians vetoed a Resolution at the UN Security Council which would have established an independent investigation into the Douma attack," she said.
"So there is no practicable alternative to the use of force to degrade and deter the use of chemical weapons by the Syrian Regime."
Britain's Ministry of Defence said four Tornado jets using Storm Shadow missiles had taken part in the attack which had been designed to target a military facility where it was assessed Syria had stockpiled chemicals.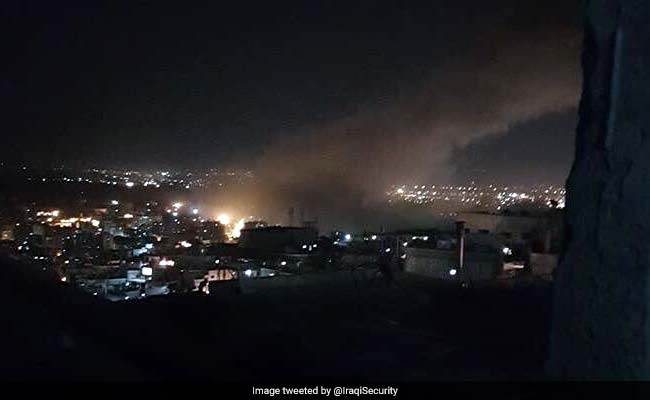 "Very careful scientific analysis was applied to determine where best to target the Storm Shadows to maximise the destruction of the stockpiled chemicals and to minimise any risks of contamination to the surrounding area," the MoD said in a statement.
"The facility which was struck is located some distance from any known concentrations of civilian habitation, reducing yet further any such risk."
May said while the strike was targeted at Syria, it sent a message to anyone who used chemical weapons. Britain has accused Russia of being behind a nerve agent attack on a former Russian spy in England last month, a charge Moscow has rejected.
"This is the first time as prime minister that I have had to take the decision to commit our armed forces in combat - and it is not a decision I have taken lightly," she said.
"I have done so because I judge this action to be in Britain's national interest. We cannot allow the use of chemical weapons to become normalised - within Syria, on the streets of the UK, or anywhere else in our world."
Many politicians in Britain, including some in May's own Conservative Party, had called for parliament to be recalled from a break to give authority to any military strike.
Opposition Labour leader Jeremy Corbyn had said Britain should press for an independent U.N.-led investigation into the suspected chemical attack in Douma rather than wait for instructions from the U.S. President Donald Trump on how to proceed.
© Thomson Reuters 2018
(Except for the headline, this story has not been edited by NDTV staff and is published from a syndicated feed.)