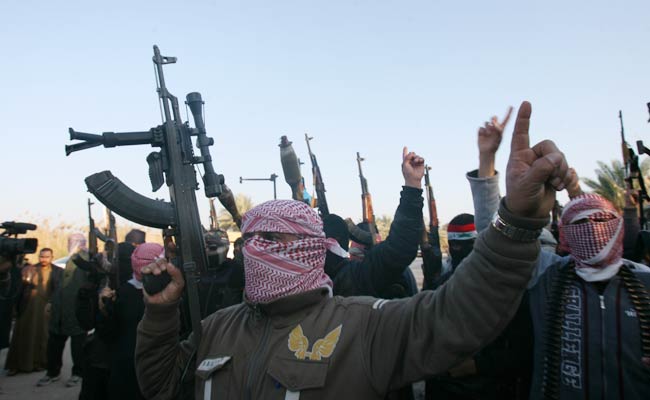 Khartoum:
Twelve students including British, Canadian, Sudanese and US citizens are feared to have travelled from Khartoum to Turkey to try to join the Islamic State (IS) group, their university's dean told AFP today.
Another group of British students of Sudanese origin from the same private University of Medical Sciences and Technology travelled to Turkey in March and it is believed they crossed into Syria.
"We confirmed reports from multiple parties that 12 medical students at the university left for Turkey on Friday," dean Dr Ahmed Babikir told AFP.
Khartoum airport authorities confirmed the group had travelled to Turkey and the students' families said they had not seen them since Friday and were unable to find their passports, Babikir added.
It was likely they were trying to reach Syria to join IS because they were still sitting their final exams and had not warned their families they were leaving, Babikir said.
"Logic says that they travelled to join the Daesh organisation," he said, using the Arabic acronym for IS.
Seven of the missing students are British, two Canadian, one American and two are Sudanese nationals, Babikir said, although all are understood to be of Sudanese origin.
Three of the twelve students were women, Babikir added, declining to name any of the students.
The British and US embassies in Khartoum did not immediately comment on the report.
The University of Medical Sciences and Technology is a private university in central Khartoum.
The students who went missing on Friday were all in their final year in the college of medicine, a source in the university said on condition of anonymity.
"These students were recruited to the Islamic State organisation by some individuals inside the university through conversations they had with them," the source added.
Many students at the university are foreign nationals of Sudanese origin.
A group of nine British students from the University of Medical Sciences and Technology were reported to have flown from Khartoum to Turkey to join the IS group in March.
The students' families travelled to the Turkish Syrian border to try to trace them, but there has been no confirmation of their whereabouts since then.