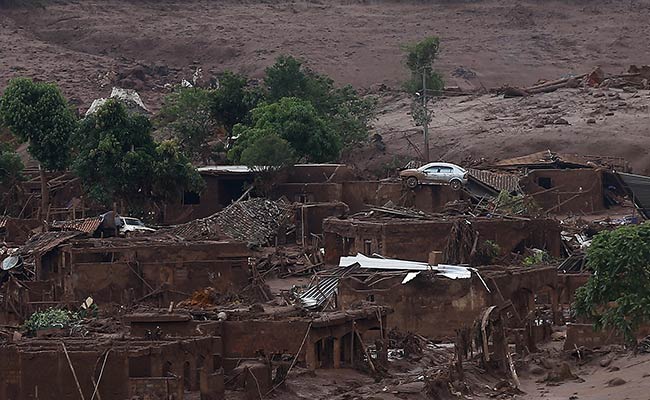 Mariana, Brazil:
Brazilian authorities have halted all operations at an iron ore mine where the collapse of a waste reservoir triggered a mudslide that killed at least four people, the state government said Monday.
The Samarco mine, a joint venture between Australia's BHP Billiton and Brazil's Vale, "can only resume operations once the investigation is finished and measures are taken to repair the damage," said a spokeswoman for the environment secretariat in the southeastern state of Minas Gerais.
State officials gave the order to close the mine Friday due to the seriousness of the incident and the need to investigate the risks for the population and the environment, the spokeswoman told AFP.
Some 20 people are still missing after a deluge of mud and mining sludge burst through the waste reservoir's retaining walls Thursday and buried most of the village of Bento Rodrigues.
"Samarco is only authorized to carry out emergency actions aimed at minimizing the impact of the collapse and preventing new damages," the environment secretariat said in a statement.
Authorities said they have identified two bodies pulled from the sludge and are still working to identify two others. Rescue workers have warned the death toll is likely to rise as the search operation progresses.
More than 600 people were left homeless by the mudslide, said a spokesman for the state government.
BHP Billiton's CEO Andrew Mackenzie has announced plans to travel to the affected area.