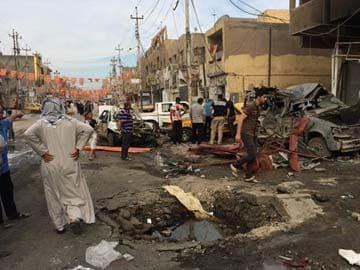 Baghdad:
Iraqi police say two bombs planted on a street full of shoppers in Baghdad have killed four people and wounded eight.
They say the explosions took place in the capital's predominantly Sunni neighborhood of Dora on Saturday morning.
Later, police said a roadside bomb killed two soldiers on patrol and wounded five people in Tarmiyah, 30 miles (50 kilometers) north of Baghdad.
Health officials confirmed the casualty figures. All officials spoke on condition of anonymity because they were not authorised to brief reporters.
No one immediately claimed responsibility for Saturday's attacks, but Sunni insurgent groups have stepped up attacks across the country since last year in hopes of undermining the Shiite-led government.
The uptick in violence comes as Iraqis prepare to hold a crucial parliamentary election on April 30.