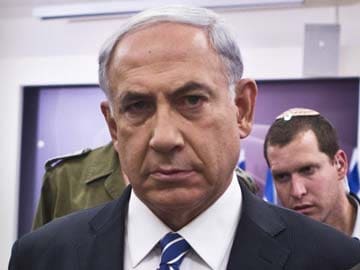 Jerusalem:
Israeli Prime Minister Benjamin Netanyahu has asked the international community to support Jordan in the fight against "Islamic extremism" and to back the independence of Iraq's Kurds.
"We need to support efforts by the international community to strengthen Jordan and support the aspirations of the Kurds for independence," Netanyahu said yesterday in a speech to the Institute of National Security Studies think-tank in Tel Aviv.
"I think it's our common interest to make sure that a moderate, stable regime like (Jordan) is able to defend itself."
His remarks follow reports in Israeli media that officials in Tel Aviv fear Islamic State of Iraq and Syria (ISIS) militants may extend their control to areas of Jordan after seizing parts of Iraq in recent weeks.
In Syria, ISIS's fighters already control large swathes of territory in Deir Ezzor near the Iraq border, Raqa in the north, as well as parts of neighbouring Aleppo province.
In Iraq, they have spearheaded a lightning offencive, capturing sizable territories in the north and west of the conflict-torn country.
Netanyahu also called for independence for Iraq's Kurdistan region, where Kurdish peshmerga security forces have mobilised in an unprecedented deployment to fight against ISIS.
The premier voiced concern over "the powerful wave triggered by ISIS, which could reach Jordan in a very short time."
He added: "We must be able to stop the terrorism and fundamentalism that can reach us from the east at the Jordan line and not in the suburbs of Tel Aviv."
US Secretary of State John Kerry hosted talks with Gulf allies and Jordan last week, emphasising the Hashemite kingdom's key role in helping to stem the regional gains of ISIS, who had earlier seized control of a Jordanian border crossing in Iraq.
ISIS yesterday declared it had established a "caliphate", or Islamist state, straddling Iraq and Syria. The jihadists said the state would spread from Aleppo in northern Syria to Diyala in eastern Iraq, ordering Muslims in those areas to pay allegiance to the group.
Get Breaking news, live coverage, and Latest News from India and around the world on NDTV.com. Catch all the Live TV action on NDTV 24x7 and NDTV India. Like us on Facebook or follow us on Twitter and Instagram for latest news and live news updates.