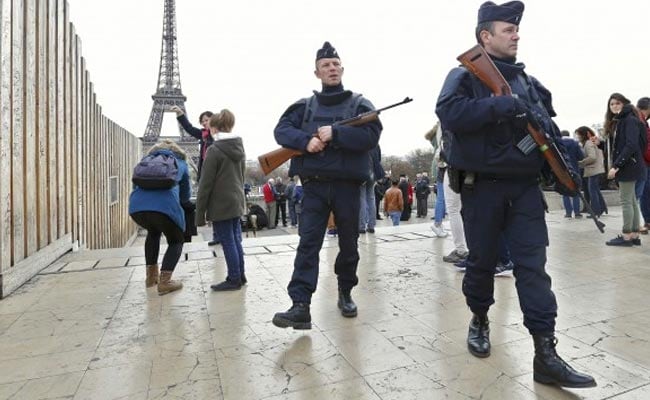 London, United Kingdom:
A Belgian man accused of giving money to a key suspect in the Brussels and Paris terror attacks took the stand in his British trial on Thursday to protest his innocence and condemn ISIS terrorists as "worse than animals".
Zakaria Boufassil, who lives in Birmingham in central England, is accused of handing 3,000 pounds ($3,770, 3,550 euros) in cash to Mohamed Abrini when the latter visited the city in July 2015, with the knowledge that it would be used for terrorism.
Testifying at Kingston Crown Court near London, the 26-year-old admitted to meeting Abrini and to holding a bag of money for his alleged conspirator, Mohamed Ali Ahmed, but said he had "no idea" of its intended use.
Ahmed, also from Birmingham, pleaded guilty to the same charge last month, but Boufassil said he had "never communicated his plans to me" and took "advantage of my naivety".
Speaking in French through a translator, Boufassil said he gave the money to Ahmed in a park in Birmingham, and stayed there smoking while he and Abrini went elsewhere.
"He never told me that the person who was coming to get the money was a bad person. Had I known it I would never have kept the money," Boufassil said.
He told the jury that after about 15 or 20 minutes, Abrini returned on his own, asked Boufassil if he spoke French and introduced himself, as they had never met before.
Boufassil said he agreed to help Abrini find a cheap local hotel, and was then asked him to call him the following day to take him clothes shopping, but Abrini never answered his phone.
Boufassil, who admitted to being a regular cannabis user, struggled to remember dates and times in cross-examination.
Prosecuting lawyer Max Hill accusing him of lying, alleging that he helped plan the meeting with Abrini and acted as a French translator.
As a follower of Sufism, a mystic Islamic order that is viewed as heretical by hardline terrorist groups, Boufassil condemned the ISIS.
"For me, those people are worse than animals," he said.
Abrini, dubbed the "man in the hat" for his image caught on security cameras before the Brussels airport bombing in March, is in custody in Belgium over his suspected involvement in that attack and those in Paris last November.