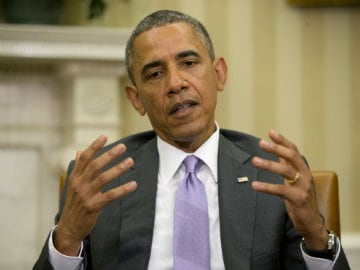 Washington:
US President Barack Obama has appointed an eminent Indian-American scientist to a key science position in his administration.
Sethuraman Panchanathan, an IIT Bangalore alumni, has been appointed as member of the prestigious National Science Board of the National Science Foundation, a White House statement
said.
A 1981-batch graduate in Physics from the Vivekananda College (University of Madras), Panchanathan worked as a Data Communication Engineer for International Software India Limited in Chennai, in 1986.
Panchanathan has a bachelor's degree in electronics and communication engineering from the Indian Institute of Science in Bangalore in 1984. He also has an M.Tech from the IIT, and a PhD from University of Ottawa, Canada.
He has held a number of positions at Arizona State University since 1998 and is a professor in Computing and Informatics there since 2009.
He has published over 400 papers in refereed journals and conferences and has mentored over 100 graduate students, post-docs, research engineers and research scientists who occupy leading positions in academia and industry.