New Delhi/Dhaka:
Sheikh Hasina's party has won the Bangladesh general elections, local media reported, Fourteen people have died in election-related clashes in Bangladesh as the country began voting for the parliamentary elections today. Fresh violence was reported between Bangladesh Nationalist Party (BNP) and Awami League supporters even as tight security was put in place following a weeks-long campaign that saw violence and allegations of a government crackdown on opposition activists.
Opinion polls were in favour of Sheikh Hasina, who has presided over six percent GDP expansion every year since she won a landslide in December 2008, heading for a comfortable victory that would extend her reign as the country's longest-serving leader.
Here are the highlights on Bangladesh Election: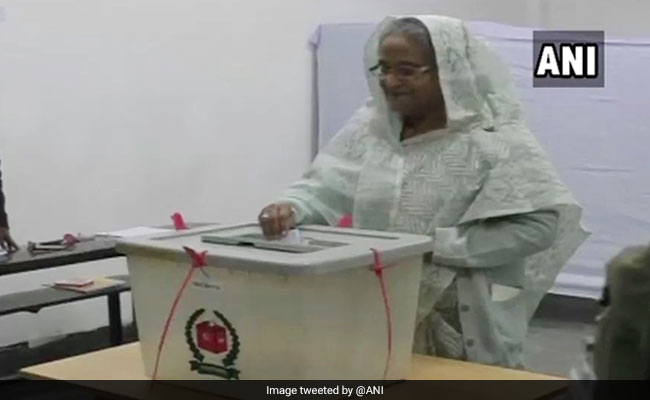 Prime Minister Sheikh Hasina, who is seeking a fourth straight term in power, was the first voter at the Dhaka City College centre in the capital where her lawyer nephew and party candidate Fazle Nur Taposh was a contender.
"I believe the people of the country will vote for the boat to help us continue the development journey. Pro-liberation forces will clinch the victory," news agency IANS quoted the Prime Minister as saying.