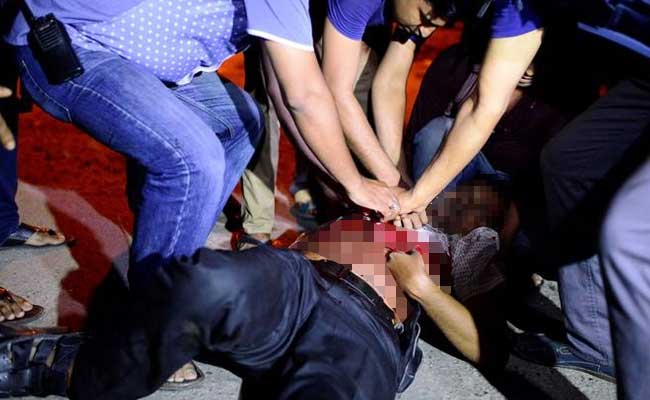 Highlights
20 hostages killed mercilessly by sharp weapons: Bangladesh Army
13 hostages rescued, including one Japanese and two Sri Lankans
Six armed attackers among the dead in Dhaka restaurant siege
Dhaka:
The
attack on a cafe in the Bangladeshi capital
left 22 people dead including two policemen and 20 hostages, the Bangladesh army said on Saturday, most killed with sharp weapons.
"Most of (the hostages) were killed mercilessly by sharp weapons last night," before the siege began, Army Brigadier General Naim Asraf Chowdhury said.
He told a news conference 13 people were rescued including one Japanese and two Sri Lankans.
The army concluded an operation to clear the cafe on Saturday after a 12-hour siege that began when gunmen stormed the restaurant, which was popular with foreigners, on Friday night.
© Thomson Reuters 2016
(Except for the headline, this story has not been edited by NDTV staff and is published from a syndicated feed.)