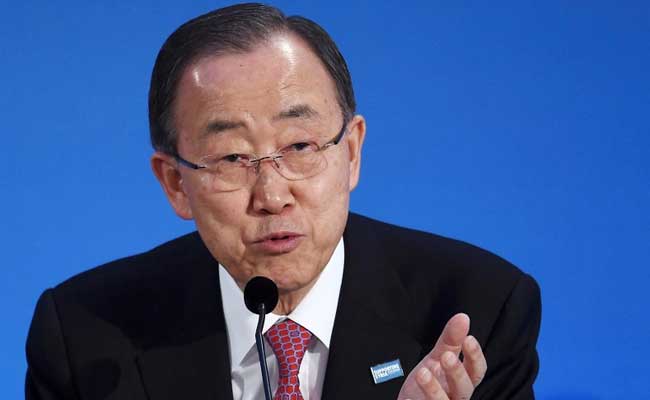 United Nations:
UN Secretary-General Ban Ki-moon voiced concern on Friday about increasing border restrictions in the Balkans and Austria for migrants and refugees streaming towards Europe and urged all countries to keep their frontiers open.
Ban's spokesman Stephane Dujarric said Turkey is hosting more than 2.6 million refugees and asylum seekers, and the influx to Greece from Turkey continues unabated.
Seven European states have restored border controls within the Schengen passport-free zone, and others have said they would unilaterally tighten border controls unless a deal with Turkey to curb the flow of migrants from conflicts in Syria, Iraq, Afghanistan and other countries shows results soon.
Dujarric said the restrictions were not in line with the 1951 Convention Relating to the Status of Refugees "because individual determination of refugee status and assessment of individual protection needs are not made possible."
He mentioned restrictions in Austria, Slovenia, Croatia, Serbia and Macedonia.
The secretary-general "calls on all countries to keep their borders open, and to act in a spirit of responsibility sharing and solidarity, including through expanding legal pathways to access asylum," Dujarric said.
© Thomson Reuters 2016
(This story has not been edited by NDTV staff and is auto-generated from a syndicated feed.)