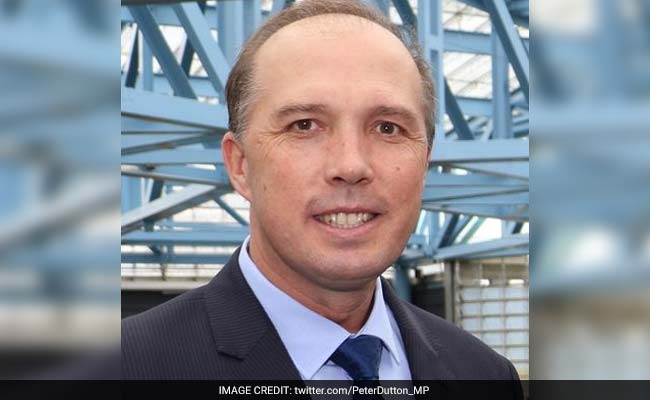 Sydney, Australia:
Asylum-seekers are faking sexual assault claims in a bid to seek refugee status in Australia, the immigration minister said today, after leaked reports detailed abuse allegations at a Nauru detention camp.
Under Canberra's tough immigration policy, asylum-seekers who try to reach Australia by boat are turned back or sent to detention centres on the Pacific island nations of Nauru and Papua New Guinea.
The more than 2,000 reports leaked to Guardian Australia include allegations that asylum-seekers on Nauru, including children, face assaults, sexual abuse and mental distress.
Some of these incidents were "false allegations of sexual assault, because in the end people have paid money to people smugglers and they want to come to our country," Immigration Minister Peter Dutton said, adding that the government would not tolerate any actual abuse.
"Some people have even gone to the extent of self-harming and people have self-immolated in an effort to get to Australia and certainly some have made false allegations," he told Sydney commercial radio station 2GB.
An investigation by Amnesty International and Human Rights Watch researchers, released last week, claimed that the Australia's failure to address serious abuse allegations "appears to be a deliberate policy to deter further asylum-seekers from arriving in the country by boat".
Despite criticism of its policy, Australia's conservative government has strongly defended it, saying it has halted the spate of boat arrivals, and drownings, of earlier years.
The leaks prompted the UN's refugee agency UNHCR to call for "immediate solutions" to address the Nauru allegations, including moving refugees and asylum-seekers off the island.
"UNHCR has observed and reported a progressive deterioration of the situation of refugees and asylum-seekers on Nauru through its regular visits since 2012," the body said on Wednesday.
"Solutions are now urgently needed. Delays in immediate action to rectify the current situation are exacerbating human suffering."