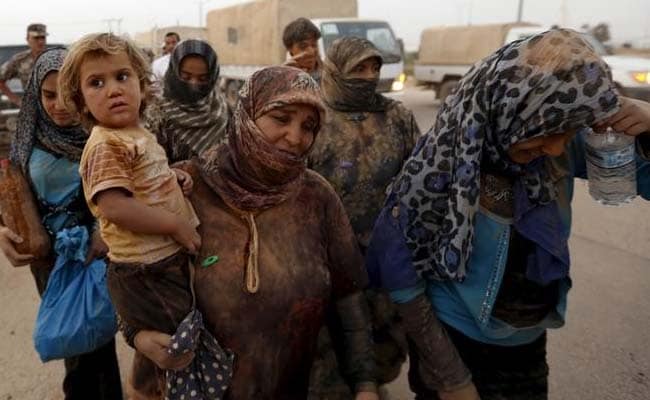 Sydney:
Australia said Friday it is in talks with the Philippines to send refugees there, but refused to confirm reports of a Aus$150 million (US$109 million) deal to expand its controversial resettlement policy.
Under Australia's hardline policy to stop asylum-seeker boats reaching its shores, those arriving by sea are denied resettlement in Australia, even if found to be genuine refugees.
They are sent to much-criticised camps on the Pacific island nations of Nauru and Papua New Guinea and in recent months Australia has been seeking new countries to settle the refugees in.
A front-page report in The Daily Telegraph said Foreign Minister Julie Bishop had agreed the deal with her Philippines counterpart in New York and that it was awaiting sign-off by President Benigno Aquino.
"We have had bilateral discussions with other countries, including the Philippines at an officials level and ministerial level over a number of months and the foreign minister obviously spoke with her counterpart in New York recently," Immigration Minister Peter Dutton told reporters.
"I am not going to publicly comment in relation to where some of the negotiations are at. I think we're best to discuss those issues in private with those partners."
Canberra has already struck a deal with Cambodia to accept refugees in exchange for millions of dollars in aid over the next four years.
Only four asylum-seekers have so far opted to take up the offer of a new life in impoverished Cambodia, while the deal itself has been condemned by rights groups.
"We will continue the negotiations (with the Philippines) because there is good faith on both sides," Dutton said.
"If we can strike an agreement that is in the best interests of our country and from the Philippines' perspective, their country, we will arrive at that point."
It has been more than a year since a boat carrying asylum-seekers arrived in Australia and Canberra has declared its hardline policy a success, despite intense criticism from rights groups.
Before it was introduced, boats were arriving almost daily, with hundreds drowning en route.
Bishop's office would not confirm the report on the Philippines deal, but a spokeswoman said the two governments had "long cooperated on irregular migration, people-smuggling and human trafficking".