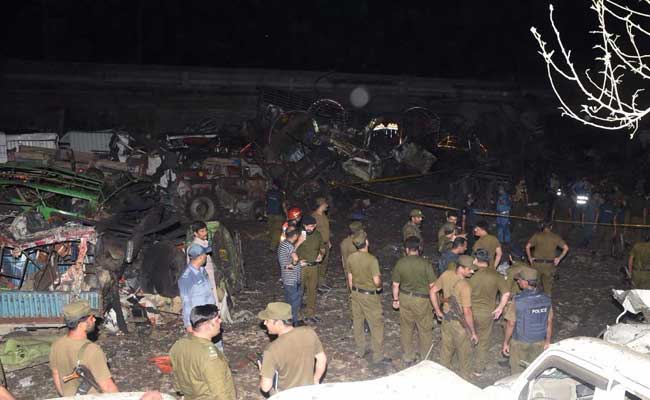 Lahore, Pakistan:
A truck bomb injured at least 34 people late Monday in Pakistan, officials said, in the latest bombing to rattle Lahore.
"The explosive material was planted inside a truck which was loaded with fruit," Abdullah Khan Sumbal, a top government official in Lahore, told AFP.
"At least 34 people have been injured, most of them were passer-bys," Sumbal said, adding that the injured have been taken to two hospitals.
Authorities have launched an investigation to determine how and when the truck arrived in the area, Sumbal said.
Jam Sajjad Hussain, a rescue service spokesman, told AFP that at least three of the injured were in a critical condition.
The powerful explosion destroyed a nearby building and damaged several vehicles, he added.
Rai Ijaz, a senior police officer at the site, told reporters that the explosion created a big crater.
The blast came weeks after a bombing claimed by the Pakistani Taliban killed at least 26 people and injured dozens at a vegetable market in Lahore.