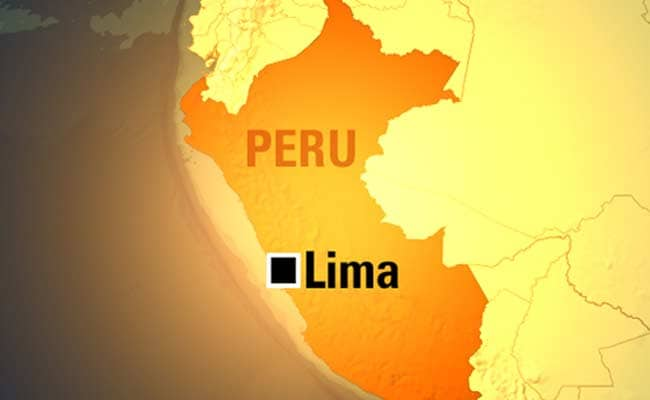 Lima:
A multiple-vehicle collision involving three buses and a truck today has left at least 22 people dead and about 60 others injured in northern Peru, police told a local radio station.

A bus belonging to the Murga line swerved into an oncoming lane on the Pan American Highway and stalled, near the coastal city of Huarmey, the head of the highway police, Orfiles Bravo, told RPP radio.

It was then hit by the truck and two other buses, Bravo said.
"So far, 22 bodies have been recovered, from what we've been able to see in the Murga bus, which was split in two," he said.


Cesar Fallaque, the regional health director of Ancash province, also said there were 22 confirmed dead "but apparently there are more inside the buses."
The central government declared an emergency and ordered the deployment of more ambulances to the crash site, the head of the council of ministers, Ana Jara, said on Twitter.