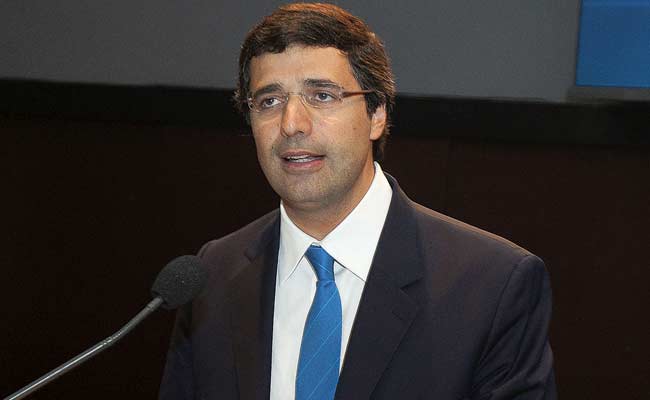 Braslia:
Billionaire Andre Esteves, arrested on charges related to Brazil's huge Petrobras corruption probe, has resigned as chairman and CEO of Latin America's largest independent investment bank, it said late Sunday.
BTG Pactual did not refer in the statement to Esteves's legal situation, nor to the Supreme Court having agreed to a prosecutor's request to extend indefinitely the now former banker's arrest.
Esteves, 47, who has a personal wealth of $2.1 billion according to Forbes magazine, was arrested Wednesday along with Delcidio Amaral, a senior senator from the ruling Workers' Party, on charges of obstructing justice in the Petrobras probe.
The arrest of such powerful men stunned Brazil, and indicated the scope of what prosecutors say was a massive bribes and faked contracts scheme at the state oil company involving politicians and business people.
Prosecutors say that Esteves was planning to finance an escape to Spain, via Paraguay, of former Petrobras executive Nestor Cervero in exchange for Cervero refusing to testify for the government.
The plan was allegedly suggested in a telephone call between Amaral and Cervero's son, who secretly recorded the discussion.
In the call, Amaral allegedly offered to pay Cervero's family $13,000 a month in exchange for the silence.
Both Esteves and Amaral have denied any wrongdoing.
The Supreme Court on Sunday also ordered the indefinite arrest of senator Amaral and his chief of staff Diogo Ferreira, detained on Wednesday, as well as Cervero's attorney Edson Ribeiro, detained Friday at Rio de Janeiro airport.
The Petrobras scandal, in which executives colluded with politicians and businessmen to rob the company through bribes for rigged contracts, cost the company more than $2 billion.