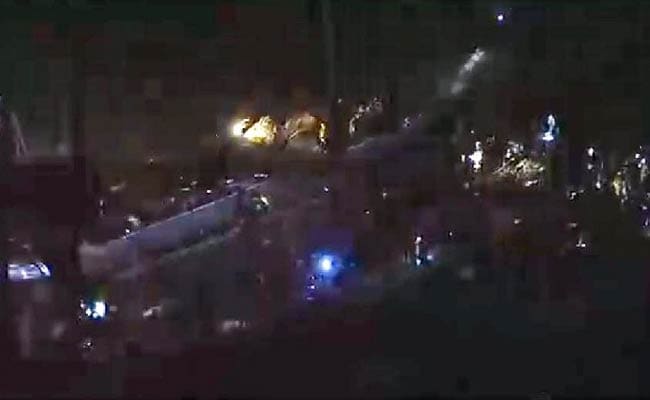 Philadelphia:
An Amtrak passenger train with more than 200 passengers on board derailed in north Philadelphia on Tuesday night, killing at least five people and injuring more than 50 others, several of them critically, authorities said.
Authorities said they had no idea what caused the train wreck, which left some demolished rail cars strewn upside down and on their sides in the city's Port Richmond neighborhood along the Delaware River.
Philadelphia Mayor Michael Nutter confirmed at a news conference that at least five people were killed in the accident. Fire officials said more than 50 others were taken to area hospitals, six of them critically injured.
"It's an absolute disastrous mess," Nutter said. "I've never seen anything like this in my life."
Amtrak said there were 238 passengers and five crew members aboard the derailed No. 188 train on route from Washington, DC, to New York.
The rail line provided no other details about the circumstances of the accident. It said Amtrak service along the whole Northeast train corridor between New York and Philadelphia had been suspended.
CNN quoted the Federal Bureau of Investigation as saying there was no indication that terrorism may have been a factor in the derailment. The weather was fair at the time of the crash.
"We do not know what happened here. We do not know why this happened," Nutter told reporters.
Television footage broadcast on MSNBC showed dozens of emergency workers scrambling around the wreckage with flashlights, with train cars strewn about in a zig-zag pattern. Photos from the scene showed emergency personnel loading injured people onto stretchers and backboards.
Former Pennsylvania Congressman Patrick Murphy, who was a passenger on the train, told MSNBC that his rail car flipped over, but he escaped with minor cuts and bruises.
© Thomson Reuters 2015