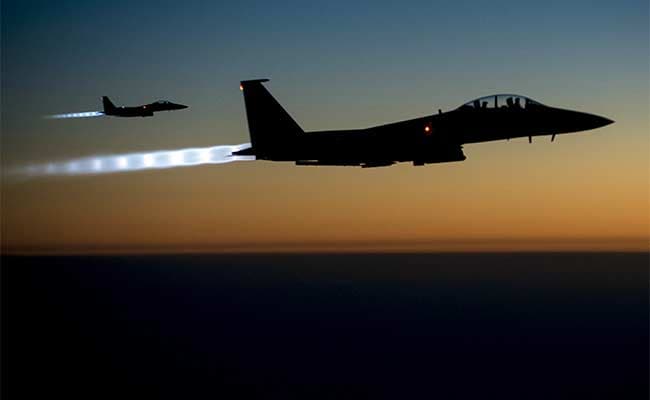 WASHINGTON:
Six US air strikes against al Qaeda and ISIS targets in Iraq and Syria killed 14 civilians and injured another between July 28 last year and April 29 this year, the US military said on Thursday.
The strikes took place against Khorasan Group, an al Qaeda offshoot in Syria, and ISIS facilities and vehicles in Iraq, the military said.
"We deeply regret the unintentional loss of life and injuries resulting from our airstrikes and express our sympathies to those affected," said a statement from US Central Command, which oversees US military operations in the Middle East.
The US military has in the past made similar disclosures of civilian deaths in its air strikes against militant groups in Iraq and Syria, and the disclosures typically follow investigations lasting weeks or months to determine the veracity of reports of civilian deaths.
Thursday's report said that in one instance, three civilians were killed in a strike on July 28, 2015 when their vehicle appeared in the target area after the plane had already fired its weapon, the military said.
In another case on April 29, a US airstrike targeting Neil Prakash, an ISIS member in Mosul, Iraq, struck and killed three civilians on the road and one civilian on an adjacent compound, the military said.
The US military has started a formal investigation into allegations that US-led coalition air strikes killed civilians on July 19 in Syria, a US military spokesman said on Wednesday.
© Thomson Reuters 2016
(This story has not been edited by NDTV staff and is auto-generated from a syndicated feed.)