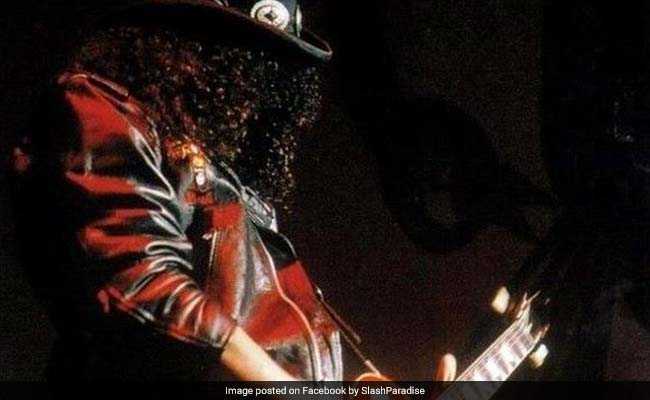 New Delhi:
The news of guitar-maker Gibson filing for bankruptcy came as a shock to guitar enthusiasts across the world. It is, after all, one of the most iconic guitar brands in history and used heavily by some of the biggest guitar legends. Especially when it comes to rock and blues, Gibson's guitars are as iconic as the music and the musicians themselves. From Slash in the "Sweet Child o' Mine" music video to Jimmy Page majestically holding up his red double neck, Gibson has been forever etched in the memories of rock lovers.
Started in 1904, Gibson started out with a mandolin. With blues, jazz and big band music taking fore, it soon started making guitars. And from then on, it has been a premier provider of guitars to many famous musicians. But while it made fantastic guitars, some musicians added to Gibson's legend by being loyal to the brand. And as the age of music videos kicked in, guitars came to be recognized with the artists using them the most.
When you think of David Gilmour, you cannot picture him without that shiny black Stratocaster, and similarly it is impossible to picture Queen axeman Brian May without his Red Special. Similarly, there is a plethora of guitarists whose names evoke images of them with their Gibsons. Here are five musicians who immortalised Gibson in music history.
BB King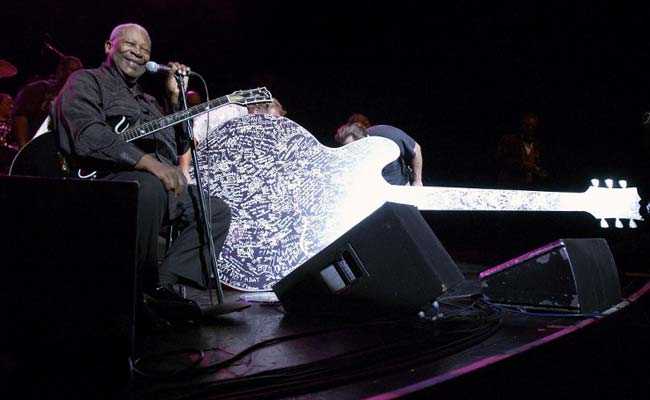 In the 1940's, when blues music was starting to rise to prominence, the "King" made his entry into the world of music. BB King is one of the most influential guitarists in history and can be credited with inventing guitar soling using string bends and vibrato. And many years before Eric Clapton, riding with the King was his darling Lucille, a Gibson ES-355 which was the world's first archtop semi-acoustic guitar. Lucille was BB King's name for all his guitars, but the Gibson was his axe of choice and in 1980, the company launched the BB King Lucille model. The King of Blues, as BB King is fondly known, was also presented with a special model of the Gibson Lucille, known as the "80th Birthday Lucille", as a birthday gift by Gibson.
Elvis Presley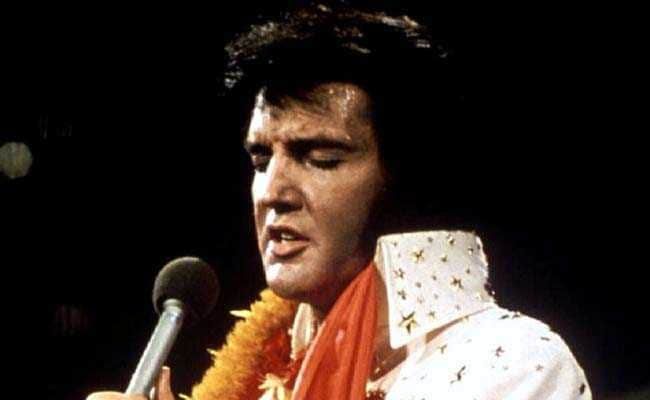 From the King of Blues, we move to the "King of Rock and Roll". There was probably no bigger icon in the 50's than Elvis Presley, who has since become a prominent fixture in pop culture. Elvis Presley sang several hits like "Love Me Tender" and "Heartbreak Hotel" and is the best-selling solo artist in the history of recorded music. Elvis Presley favoured using Gibson acoustic guitars and even some of their electric guitars, and Gibson's brand surely benefited from being endorsed by one of the most celebrated and influential musicians of the 20th century.
Jimmy Page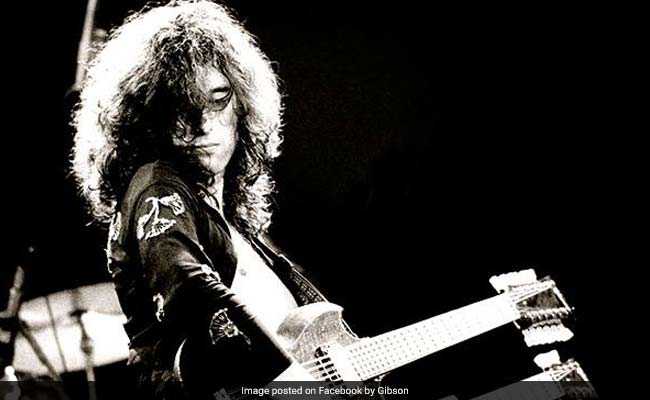 Cut to the 1970's and the end of the flower power era. Woodstock was over and the Beatles had broken up. And that is when the Led Zeppelin mothership landed - and how! As much as their hard hitting beats and powerful guitar riffs embodied the era when rock and roll hit its peak, Jimmy Page in his leather pants embedded with dragons holding up his double neck Gibson and belting out the solo to the epic "Stairway to Heaven" is an image to put to the music. As iconic as the double neck is his Gibson Les Paul, which he used to mesmerize audiences from Earls Court in London to Madison Square Garden in New York in tunes like "Whole Lotta Love" and "Kashmir".
Angus Young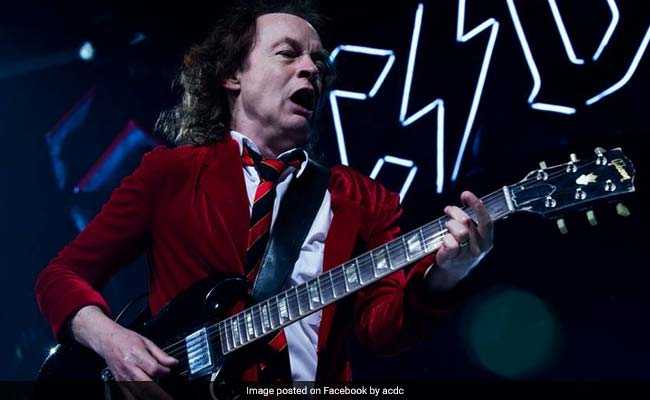 Lead guitarist for the Australian rock band AC/DC, Angus Young brings to mind two images - his schoolboy outfit with shorts and his Gibson SG. Jumping around the stage and doing his trademark dance move, Angus Young produced riffs like "Thunderstruck" and "Highway to Hell" on his favourite guitar. The band is still going strong, with its songs frequently appearing on Marvel movie soundtracks, and Angus Young has made the Gibson SG an all-time favourite.
Slash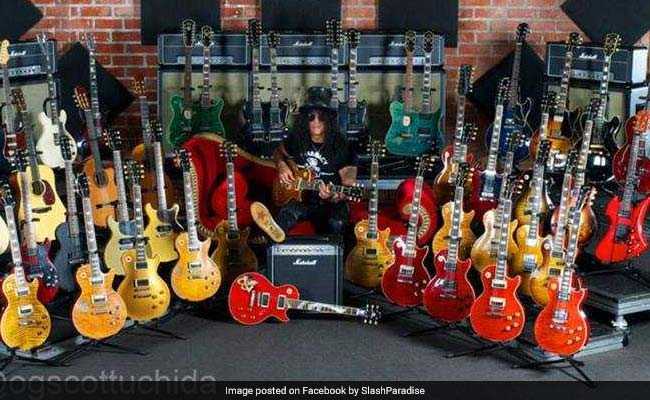 Guns N' Roses announced themselves with the 1985 classic "Appetite for Destruction". Loud and powerful, their music was symbolic of an era of debauchery. Their guitarist, Slash, became one of the most celebrated guitarists with long blues-styled solos like the ones in "Sweet Child o' Mine", "November Rain" and "Don't Cry". The 80's was when music videos was the emerging trend, and Gn'R cashed in heavily. "Sweet Child o' Mine" and "November Rain" were some of the most iconic music videos of their time and Slash - who played a prominent role in all their videos - was generous in giving screen time to his Gibson Les Paul. From playing the iconic intro in the "Sweet Child" video to playing his famous solo outside an isolated Church in the middle of a desert, Slash and his Gibson became an image etched in pop culture. Slash has also been appointed as Gibson's first global brand ambassador.