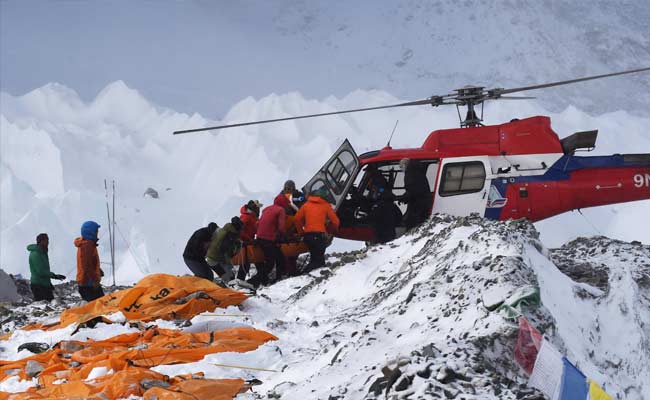 Kathmandu:
Around 250 people are feared missing after an avalanche on Tuesday hit an area of Nepal that is on a popular trekking route and near the epicentre of a devastating earthquake, a local official said.
"An avalanche occurred in the afternoon today in Ghodatabela, an area on the popular Langtang trekking route," said chief district officer Uddav Prasad Bhattarai.
"It is difficult to say how many are missing, but a preliminary guess is that about 250 might be missing."
Bhattarai said foreign tourists may have been among those missing after the avalanche, but details remained scant as the area is remote and communications difficult.
The Langtang range is relatively close to Kathmandu and is popular among foreign trekkers for its teahouses.
Bhattarai said rescue operations had begun but were being hampered by poor weather.