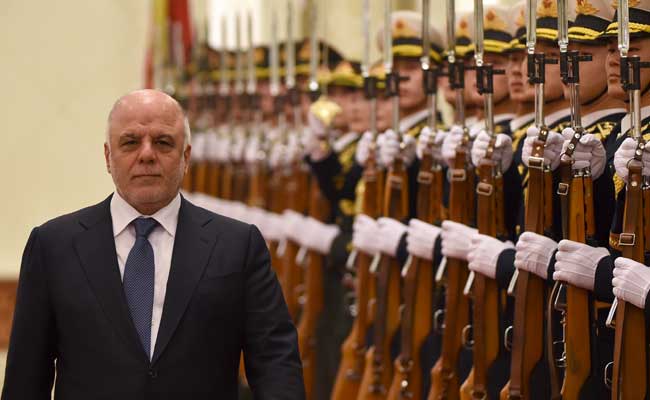 Baghdad:
The coming year will see the total defeat of ISIS in Iraq, Iraqi Prime Minister Haider al-Abadi said on Monday in a speech broadcast on state TV, praising the capture of the western city of Ramadi.
"2016 will be the year of the big and final victory, when Daesh's presence in Iraq will be terminated," he said, using a derogatory Arabic acronym for ISIS. "We are coming to liberate Mosul and it will be the fatal and final blow to Daesh," he added, referring to the largest city under ISIS control in northern Iraq.
The army on Sunday announced it had seized the centre of Ramadi from ISIS, scoring its first major victory against the militant group that swept through a third of Iraq in 2014.
© Thomson Reuters 2015