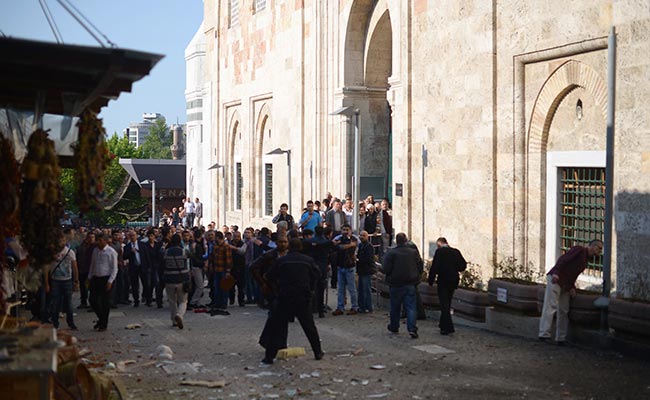 ANKARA, Turkey:
Turkey's state-run news agency says authorities have detained 12 people in connection with a suicide bomb attack in the northwestern city of Bursa which wounded 13 people.
The female attacker blew herself up near an Ottoman-era mosque in Bursa's historic district on Wednesday. There was no claim of responsibility but Turkish media reports said today that authorities suspect the ISIS group may be behind the attack.
Anadolu Agency said police detained 12 people in Bursa, Istanbul and two other cities today.
Turkey, which is facing growing blowback from the conflict in Syria and renewed conflict with Kurdish militants, has recently witnessed an increase of such attacks. In the past year, more than 200 people across the country have been killed in seven suicide bombings, including Wednesday's.