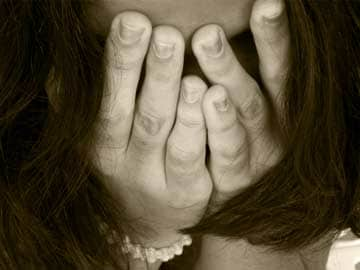 A hearing-impaired child smuggled to Britain and kept as a slave for almost a decade must be paid 100,000 pounds ($160,000) by her captors, a court ruled Wednesday.
Trafficked from Pakistan as a 10-year-old girl, the survivor was repeatedly raped by Ilyas Ashar, 85, who along with his wife Tallat, 69, forced her to work as their domestic help.
She was discovered in the cellar of their five-bedroom house sleeping on a cot bed by investigators looking into allegations of money laundering.
Now in her 20s, she learned a form of sign language to testify at the trial last year.
"The money will in no way make up for what she went through over a number of years, but it will help her move on with her life and continue her inspiring recovery from these awful events," said Salford Chief Superintendent Mary Doyle.
The court calculated the Ashars should pay the victim 101,300 pounds: what she would have been paid if she had earned the minimum wage working for the couple for 12 hours a day, every day since 2003 except for ten days off.
The survivor, who cannot be named, could not read or write but was taught to write her name by the Ashars so that they could claim social benefits on her behalf.
Ilyas Ashar was earlier jailed for 15 years for rape, trafficking and benefit fraud, and his wife Tallat was jailed for five years for trafficking and benefit fraud.
Their daughter Faaiza Ashar, 46, was ordered to do community service after being convicted of benefit fraud.
At their earlier conviction, judge Peter Lakin said the Ashars had shown no remorse and were "deeply unpleasant, highly manipulative and dishonest people" who did not treat the girl as a human being.