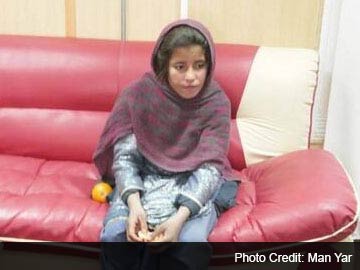 Helmand, Afghanistan:
The Afghan Interior Ministry says it has detained Spozhmay, a 10-year-old girl who was about to be used by Taliban as a suicide bomber.
The girl was allegedly rescued before she could blow up her suicide vest in the southern province of Helmand.
The Interior Ministry spokesperson Sediq Sediqi said she was spotted by Afghan soldiers who she was sent to attack. Sources say she was forced into the planned attack by her brother, a top Taliban commander. Reporters in the Southern province say the girl seemed extremely confused.
The Taliban has in the past used child and teenage suicide bombers, but Spozhmay is one of the youngest recorded by the Afghan government and one of the few girls reportedly tasked by the Taliban for suicide attacks.
In August 2011, President Hamid Karzai had pardoned several teenage suicide bombers. They were freed at a ceremony in the Presidential palace.