Offbeat | Written By Meghna Nijhawan | Thursday March 23, 2017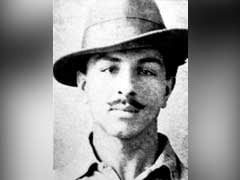 It was on March 23, 1931, three young freedom fighters were hanged to death in the Lahore Central Jail. 86 years later, the country still remembers the sacrifice of martyrs Bhagat Singh, Rajguru and Sukhdev.PM Modi paid his tribute to the revolutionaries and said the nation will never forget their sacrifice. On their 86th death anniversary, here ar...
India News | Edited by Shylaja Varma | Thursday March 23, 2017

The sun had set a short while back over the Lahore sky. 7:30 pm on a Monday. On that evening, 86 years ago, three men, all in their early twenties, were hanged in the Lahore jail. The trio was sentenced to death of conspiring to kill John P Saunders, a British police officer in pre-partition Lahore.