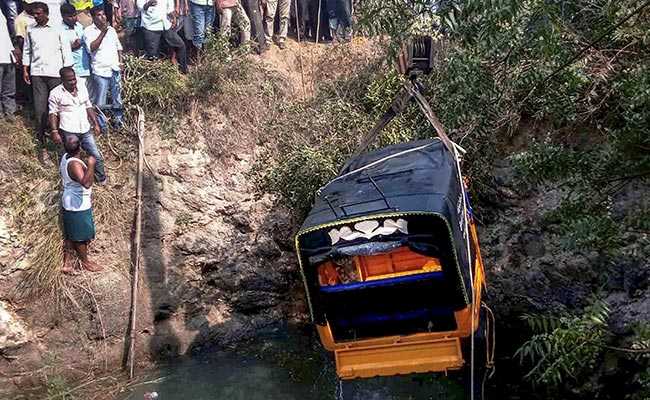 Hyderabad:
Ten persons, including six children, were killed when their autorickshaw fell into an agricultural well in Nizamabad district of Telangana today, the police said.
The autorickshaw was going to Mendora from Mupkal in a bypass road when the mishap occurred, police said.
The vehicle was carrying 14 persons. Four of them were rescued.
There were four women, aged around 40-50, among the deceased, police said.
The injured autorickshaw driver was hospitalised, police said.
The vehicle carried passengers much beyond its capacity, police said, adding, over speeding and negligence by the driver was suspected to be the cause of the tragedy.