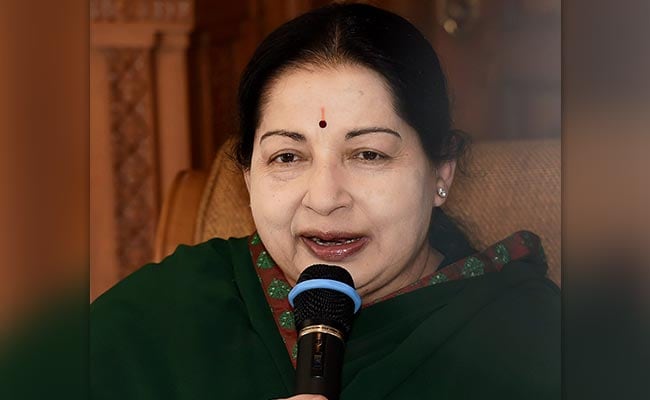 Chennai:
A day after six more fishermen were arrested by the Sri Lanka Navy, Tamil Nadu Chief Minister Jayalalithaa today urged Prime Minister Narendra Modi to get 21 fishermen and 92 boats released from the island nation, including those apprehended on June 9.
"This is to bring to your notice yet another incident in which six fishermen, in one mechanised fishing boat from Rameswaram were apprehended by the Sri Lankan Navy in the early hours of June 9 and taken to Thalaimannar," she said in a letter to the Prime Minister.
She said fishermen faced threats of harassment and abduction from Sri Lankan Navy while fishing in their traditional fishing waters in the Palk Bay.
"I would like to remind you that 15 fishermen apprehended earlier this month are still languishing in Sri Lankan custody. 91 fishing boats are also in Sri Lankan custody at present," the chief minister said.
Non-release of boats by Sri Lanka caused immense frustration amongst fishermen and throttled their livelihood though the island nation freed arrested fishermen, she said.
Seeking PM Modi's personal intervention, she urged him to take up the issue with Sri Lanka in a "concrete and decisive" manner so as to secure the immediate release of "our 21 fishermen and 92 fishing boats, including the six fishermen and their one mechanised fishing boat apprehended on June 9 at the earliest."