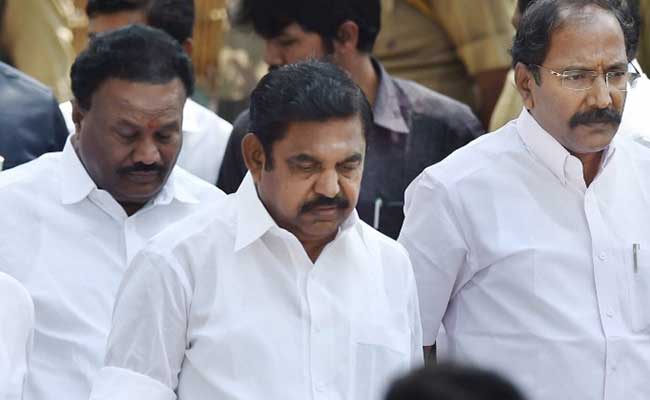 Coimbatore:
Barred from putting up banners and hoardings with pictures of living persons, AIADMK workers here have hit on a unique idea to welcome Chief Minister K Palaniswami -- hoist a giant balloon carrying his image.
A giant-sized balloon pasted with pictures of K Palaniswami and Deputy Chief Minister O Panneerselvam among others has been hoisted near a new flyover, to be inaugurated by the chief minister today.
The flyover, connecting arterial roads, has been built at a cost of Rs 195 crore.
The balloon also has photographs of Local Administration Minister S P Velumani and city MLAs Amman K Arjunan and P R G Arun Kumar.
The move comes in the backdrop of a recent Madras High Court order banning hoardings and banners with images of living persons.
On October 24, Justice S Vaidyanathan of the high court had prohibited use of photographs or pictures of living persons on banners, flex boards, sign-boards across the state to avoid unnecessary drawings on walls of buildings, including houses.
The order was passed on a plea by a Chennai woman seeking a direction to the city corporation commissioner to remove a political party banner and flag put up in front of her house.
The Chennai Corporation has filed an appeal challenging the order by a single judge.