Highlights
G Lakshmi Priya, District Collector visited the family to give the cheque
Family said Anitha died for NEET exemption and not for government aid
Protests have sparked across Tamil Nadu since Anitha hanged herself
Chennai:
The family of
17-year-old Anitha, who killed herself last week
after failing to get admission to a medical college, has rejected the Tamil Nadu government's offer of seven lakh rupees in financial aid.
"Anitha died to get exemption from NEET and not for any government aid," Anitha's brother Mani Ratnam said, turning away G Laxmi Priya the district collector of the state's Ariyalur, who visited the family to hand over a cheque.
Anitha was the daughter of a poor, Dalit daily-wage labourer, whose dream was to be a doctor. She scored excellent marks in her Class 12 exams and hoped they would help her get admission to a medical college.
But the Supreme Court ordered last month that admissions in Tamil Nadu would be based not on Class 12 marks but on NEET, the national common entrance exam, which Anitha could not crack. She had pleaded before the Supreme Court that poor students like her who lived in villages could not afford private coaching classes that richer students in cities could, giving them an advantage in the competitive exam.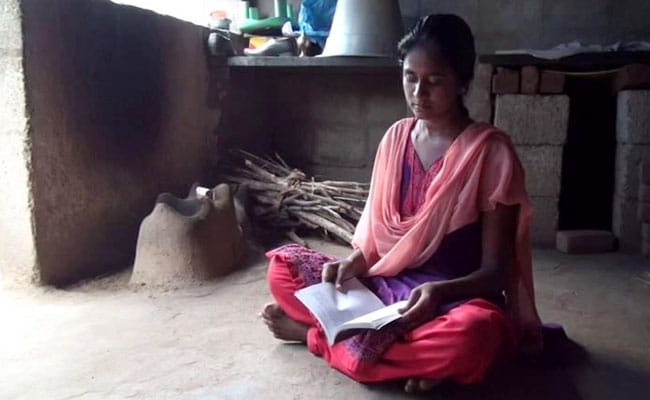 There have been protests across the state since Friday,
when Anitha hanged herself. Amid huge public anger, activists and political rivals have accused both the E Palaniswami government of the AIADMK in the state and the BJP government at the Centre of letting down the state's students.
Union minister Nirmala Sitharaman, who belongs to Tamil Nadu, had promised the Centre's support for an Ordinance or executive order to exempt the state from NEET for a year, but in court, the Attorney General said the Centre could not back the move.
Opposition parties have called it the "NEET fiasco." DMK leader MK Stalin has promised to take forward the fight against NEET. "DMK will align with like-minded forces to uphold the key Dravidian policy of social justice, retrieve the rights of the state, bring Education under the State List and ensure nobody else suffers Anitha's fate in Tamil Nadu," he said in a letter to his partymen on the weekend.
On his Bigg Boss TV reality show, actor Kamal Haasan, seen poised to enter politics, said on Sunday, "It's a freedom struggle. We have to unite. I am not an Atlas to hold the world. But I believe you would hold me. We shouldn't let anyone die like Anitha did."
The BJP has accused rival parties of "brutal politics" over the teen's suicide, with state unit chief Tamilisai Sounderrajan also tweeting, "Anitha's Sucide a political Conspiracy against BJP.Modi baiters warned against their uncivilized protest against PM.Don't test our tolerance (sic)."
For nine years the Tamil Nadu government had abolished an entrance exam, granting admission to medical courses based on Class 12 state board marks, saying it allowed students from villages and small towns to enter medical colleges too. Last year, the Supreme Court had exempted Tamil Nadu from NEET, but this year it refused.
The Centre has argued for a level playing field across states and has also said that with 85 per cent seats in Tamil Nadu's medical colleges reserved for students from the state, they get first chance at admission anyway.
However Tamil Nadu counters that saying NEET largely favours CBSE students in the state and those who can afford private coaching and not the the 85 per cent students who study under the state board schools.