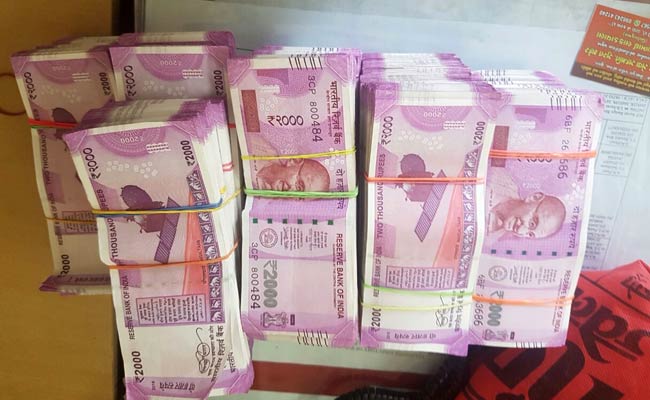 Chennai:
Tamil Nadu's sand mining baron Sekhar Reddy has been arrested again after spending three days outside jail. He was arrested on Monday after he was questioned for a few hours by the Enforcement Directorate. The agency has accused him of money laundering in view of the recovery of crores of rupees in banned currency and new notes of Rs 2,000 during raids on his properties in December.
"Shekar Reddy could not show any plausible income to the 34 crore worth new 2000 rupee notes and 129 kg gold recovered from him," a senior official of the Enforcement Directorate told NDTV. His associates -- Srinivasulu and Prem Kumar - who have also been arrested, helped in "laundering money and its conversion to gold," he added.
The two biggest cases of cash recovery after the government's ban on high denomination notes last year -- which involves Mr Reddy and Delhi-based lawyer Rohit Tandon -- are being investigated by at least four agencies: The Enforcement Directorate, the Income Tax department, the Central Bureau of Investigation and the Delhi Police. These are considered the two most high-profile black money cases detected following the notes ban in November.
In December, the authorities from the Income Tax department had recovered Rs 142 crore cash, including new 2,000 rupee notes adding up to Rs 34 crore, from the properties belonging to Mr Reddy. Days later, the CBI, which was carrying on the probe following the raids, had arrested Mr Reddy for tax evasion. He was given bail on Friday after spending 87 days in jail.
Mr Reddy allegedly has business links with Vikram Rao -- the son of former Tamil Nadu chief secretary P Rama Mohana Rao. Mr Rao was removed from his post in December following income tax raids at his home and office in Chennai.