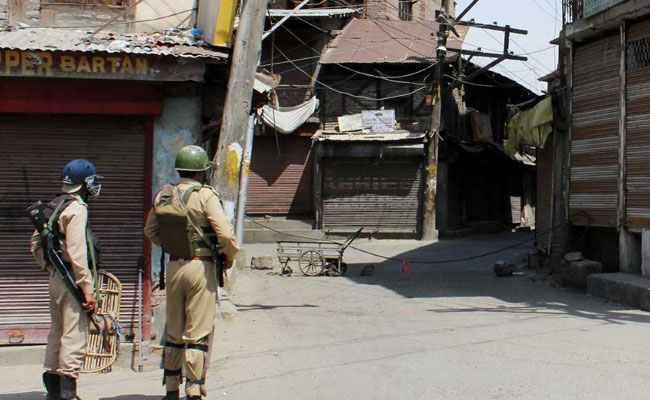 Srinagar:
At least 50 persons were today injured during clashes between protestors and security forces in Srinagar, police said. The clashes broke out after the Friday prayers near Jamia Masjid in the Nowhatta area of the city, a police official said.
He said the injured included two photo-journalists and senior police officials. The injured were taken to a hospital for treatment, the official said.
Meanwhile, a police spokesperson said that as it was the second Friday of Ramzan, police personnel were deployed in the area to facilitate the worshippers and prevent any untoward incident in the area.
As soon as the Friday prayers concluded, a huge gathering of youth started brandishing anti-national flags/banners and started throwing heavy stones on the security forces who were deployed away from the Jamia Masjid near Nowhatta Chowk, the spokesperson said.
He said during the clashes, dozens of Central Reserve Police Force and police personnel, including sub-divisional police officer Khanyar, station house officer Nowhatta got injured.
One of the CRPF personnel namely head constable J D Gurcharan Singh suffered grievous head injuries. Then about 700 to 800 miscreants assembled near the main gate of Jamia Masjid and again started heavy stone pelting on the security forces, he said.
However, he said, security forces showed utmost restraint and some munition was used to disperse the miscreants and hence minimal force was used to control the situation.