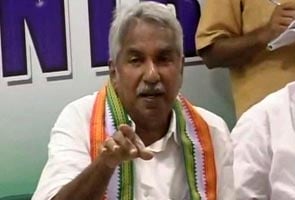 New Delhi:
Kerala Chief Minister Oommen Chandy today met UPA chairperson Sonia Gandhi over the solar scam that has rocked his government, with his rivals calling for his resignation. Mr Chandy is believed to have explained the political situation in the state and Mrs Gandhi is said to be "satisfied"with his version of events.
"I had a detailed discussion with Sonia Gandhi. I explained everything (to Gandhi) about the latest political developments in Kerala," Mr Chandy told reporters after the meeting.
Mr Chandy said the Congress president wants to see a united Congress and party-led UDF in the state. The Chief Minister also said the issue of leadership change and reshuffle of the state Cabinet was not discussed at the meeting.
Despite the fact that the state unit led by PCC chief Ramesh Chennithala has backed Mr Chandy, there has been unease in the state Congress with a section having reservations over his continuance as they argue that it will hurt the party's prospects in the upcoming Lok Sabha polls.
"There was no discussion on cabinet reshuffle," he said, adding that such a process would reach to the Congress president only after discussion at the level of AICC General Secretary in-charge Mukul Wasnik.
Mr Chandy said "no" when asked whether there was any discussion on leadership change in the state. The defiant Chief Minister has already rejected the Opposition demand for resignation, saying allegations against him was part of a political conspiracy by the CPI(M)-led LDF.
Earlier, Mr Chandy told reporters there was no evidence against him in the scam.