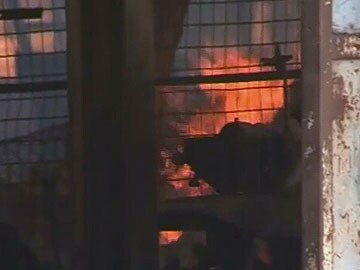 Chennai:
A massive fire broke out at the Tamil Nadu Government Press located near the Mint area in Chennai early this morning.
Huge volumes of paper bundles and machinery including cranes were gutted. No casualties were however reported.
The press functions in a 180-year-old building with just one floor. Some portions of the structure have already collapsed.
"We deployed 10 fire engines and the fire has been contained. We would still have to cool the building for many hours," a fire officer told NDTV.
The cause of the fire is not clear yet.