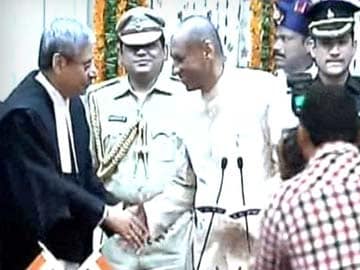 Hyderabad:
Andhra Pradesh Governor E.S.L. Narasimhan on Saturday said that the bifurcation of the state left a deep scar on the psyche of the Telugu people.
In his maiden address to the joint session of the Andhra Pradesh legislature after bifurcation, Mr Narasimhan said popular sentiments, aspirations and expectations of a large section of the populace remained unfulfilled.
"The decision to bifurcate the united state of Andhra Pradesh and the manner it was done has left behind a deep sense of disappointment and trail of bitter memories.
"The unscientific way of bifurcation has left a deep sense of scar on the psyche of the Telugu people. These will take some time to heal," he said.
The governor felt that a large section of the populace perceiving exclusion does not augur well for the polity. He called for a re-look at distribution of assets and liabilities and other issues.
"Discords and inconsistencies relating to distribution of assets and liabilities allocation of power generating units, procedure adopted for distribution of personnel and demarcation of boundaries warrant a re-look to fulfill the aspirations of the people," he said.
"A more consistent principle and certain uniformity of basis on apportionment of debt, power sharing, issues in the field of education and more equitable distribution of cadre is the call of the hour," he added.
The governor said that the Telugu speaking people witnessed a turbulent history of state demarcation and described the current reorganisation as yet another deep scar on their hearts and sentiments.
"Telugu people had to shift out of Madras to Kurnool for self identity and then to Hyderabad on linguistic basis. Now the people of the present state of Andhra Pradesh are without a capital. The instability of the political geography has repeatedly pushed the Telugu people away from the path of development and progress."
Mr Narasimhan said the provisions made in AP Reorganisation Act, 2014 for the development of Andhra Pradesh were wholly inadequate, could not compensate for the loss of opportunity and left the state severely disadvantaged.
Get Breaking news, live coverage, and Latest News from India and around the world on NDTV.com. Catch all the Live TV action on NDTV 24x7 and NDTV India. Like us on Facebook or follow us on Twitter and Instagram for latest news and live news updates.