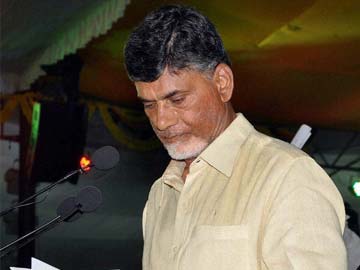 Hyderabad:
At 12:17 pm today, Andhra Pradesh is expected to learn which city will become its new capital, amid political protests over Chief Minister Chandrababu Naidu's reported choice.
The announcement was postponed on Tuesday after astrologers warned of poor timing.
Opposition parties have said they will protest if, as expected, Mr Naidu picks the stretch between the towns of Guntur and Vijayawada.
Over the last few months, land prices in the area have hit stratospheric rates in anticipation of being deemed capital territory.
In June, Andhra Pradesh was bifurcated to create a new state of Telangana. Till 2024, Hyderabad can serve as the shared capital of Telangana and Andhra Pradesh. After that, the prosperous IT hub will belong to the new state.
Mr Naidu, who nearly a decade ago turned Hyderabad into a Silicon Valley of sorts, has vowed to improve his record with a "super-capital" modelled on Singapore. For weeks, he has indicated the new capital will be located near Vijayawada, home to the powerful and affluent Kamma community. However, a committee appointed by the Centre to help identify a suitable capital has said that the thousands of acres of contiguous land required for a capital are not available around Vijayawada and Guntur. The fertile agricultural farms here will be expensive and tough to acquire, the panel has warned.
The strongest opposition to Mr Naidu's reported choice comes from the YSR Congress, the party headed by Jagan Mohan Reddy, which draws its strength from the region of Rayalaseema. Leaders of the YSR Congress allege that a member of Mr Naidu's Telugu Desam Party who has bought large parts of land near Vijayawada is influencing the chief minister.
Mr Reddy has warned that he will not accept a unilateral decision from the chief minister; he wants a debate and vote today in the state legislature on the new capital.
Rayalaseema, a region far poorer than Coastal Andhra, feels that placing the new capital within its coordinates will bring much-needed development.