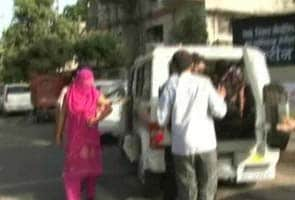 Pune:
A 22-year-old mentally challenged woman was raped allegedly by the warden of a hospital in Chinchwad in Maharashtra's Pune district, where she was admitted.
According to the police, the warden allegedly raped the woman around midnight on April 16.
What's worse, upon discovering the rape, the two doctors in charge of the hospital, used the opportunity to lock the warden in a room and blackmailed the warden instead of informing the police.
The doctors - husband and wife - and the warden have been arrested by the Chinchwad Police.
"The doctors locked up the warden on the morning of April 17 when they came to know of the incident. They demanded money from his relatives. Some people came to the police station in connection with this. That is how we got to know about the case," said Shahji Umap, Deputy Commissioner of Police, Chinchwad.