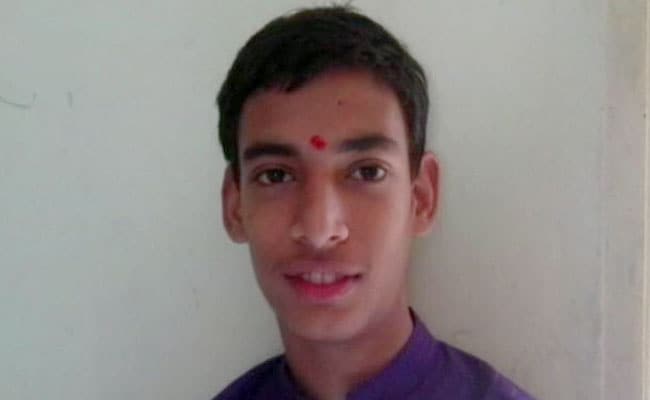 Pune:
At an apartment building in Maharashtra's Pune, residents feel shock - and guilt - as they remember a boy who had looked miserable in the past few months. The boy, Chaitainya, was allegedly beaten to death with a cricket bat by his own mother, Rakhi Balpande.
"Everyone knew about the beatings, the torture, but no one dared to do anything," a neighbor told NDTV today. When anyone showed concern, the 13-year-old boy would deny anything was wrong.
The police say the teen, who was partially disabled, was starved and thrashed by his mother because she was in a relationship with her landlord, and he was becoming a problem. Chaitanya's parents were separated.
"There was friendship between the couple. The boy was proving to be a disturbance. They have confessed," said Suryakant Marode, Investigating Officer.
Chaitainya died on August 5 of massive internal injuries. Rakhi Balpande first claimed unconvincingly that he had fallen in the bathroom. On questioning, she admitted that she had beaten him. The child had been unconscious for hours before she took him to hospital.
Tarun Balpande, Chaitanya's father, said: "My only wish is that he gets justice".
It was earlier believed that 36-year-old Rakhi Balpande wanted her son out of the way so that she could get 10 lakh rupees in insurance.
A different story is emerging from statements of Rakhi's family members and neighbours.
They say boy was locked in the bathroom, denied food and had stopped going to school since June 16.
"Two days before his death, he had come down to the basement without his slippers. His mother chased him downstairs, made him walk and then started beating him with a ladle", said Pravesh Zarekar.
Another neighbor said that Rakhi's mother told a neighbor how her grandson was tortured and starved, but she was afraid of speaking up.
One of Chaitainya's friends said he had not come down to play for two months.
"He was a great boy. He used to play with us. But in the past few weeks, he had looked tense and told us from his balcony that he was not allowed to play," said the teen.