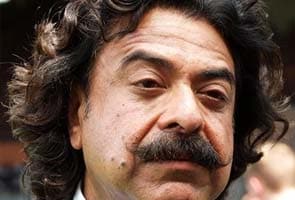 Shahid Khan was born in a middle-class family in Lahore, Pakistan but now owns an automotive industry in America - along with two well-known sports clubs. The business tycoon is ranked 179th in the Forbes 400 list of richest Americans and is the 491st wealthiest person in the world overall. He is also the richest person of Pakistani origin.
Shad Khan bought the English Premier League side Fulham FC in London from longtime owner Mohamed Al Fayed in a deal that strengthens his links with the British capital, having already arranged for his American football team to play matches here.
The Jacksonville Jaguars have a deal to play one home game in London for four consecutive seasons, starting in October at Wembley Stadium against the San Francisco 49ers. Details of takeover were not disclosed but it was reported to be valued at more than $220 million.
Khan has now become the sixth Amrican owner of an EPL club after Manchester United (Glazer's family), Arsenal (Stan Kroenke), Liverpool (John W. Henry), Aston Villa (Randolph D. Lerner), Sunderland (Ellis Short).
Last year, the 62-year-old billionaire purchased the National Football League team Jaguars from Wayne Weaver on January 4, 2012. The sale made him the first member of an ethnic minority ever to own an NFL team.
Khan came to America at the age of 16 in 1968 to study at the University of Illinois at Urbana-Champaign. He then started working as a dishwasher for 1.20 American Dollars an hour.
He graduated from the UIUC School of Mechanical and Industrial Engineering with a BSc in Industrial Engineering in 1971. He then had to wait for 20 years to acquire US citizenship in 1991.
Khan worked at the automotive manufacturing company Flex-N-Gate while attending the University of Illinois. Afte his graduation he was hired as engineering director of the company. In 1980, two years after joining the company, he bought Flex-N-Gate from his former employer Charles Gleason Butzow, bringing Bumper Works into the fold.