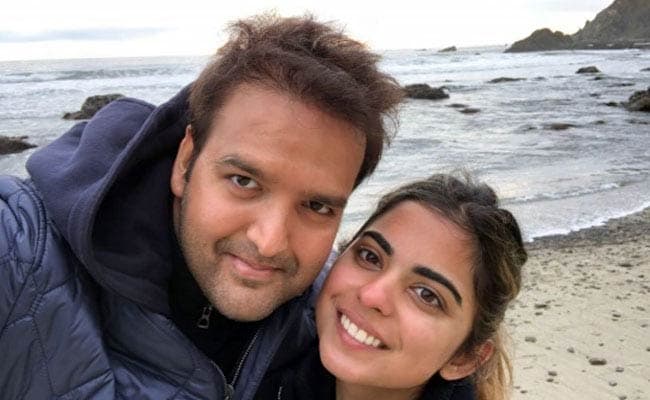 New Delhi:
Their families have known each other for four decades and, as Bollywood says it best, the time had perhaps come to turn the friendship into a relationship. The bride-to-be, Isha Ambani, is the daughter of Nita Ambani and Mukesh Ambani, India's richest person in the
Forbes
2017
rich list
. Her fiance is Anand Piramal, the son of Swati Piramal and Ajay Piramal, chairman of Piramal group.
It was Anand who proposed to his long-time friend Isha this weekend at a temple in Mahabaleshwar, a picturesque hill station 230 kilometres from Mumbai, news agency IANS reported. The children of the two business families will marry in December this year, it said.
Both Isha Ambani and Anand Piramal are deeply involved in the operations of their parents' companies.
Twenty-six-year-old Isha Ambani has a Bachelor's degree in psychology and South Asian studies from Yale University, and is pursuing an MBA programme from the Graduate School of Business, Stanford University. She is expected to complete the course next month. She is on the boards of Reliance Jio and Reliance Retail.
Her fiance Anand Piramal is a graduate of Harvard Business School, and is the executive director of Parimal Enterprises. He founded two start-ups after finishing business school.
The first was a healthcare start-up, Piramal eSwasthya, and his second venture was Piramal Realty. Both are now part of the family-run Parimal Group, which is present in pharmaceuticals, financial services and real estate financing.
After Anand Piramal proposed to Isha Ambani, the couple celebrated with their parents and other family members, including Isha's brothers Akash and Anant, news agency ANI reported.
Isha's brother Akash Ambani will also
marry his childhood friend Shloka Mehta
later this year. In March, Isha had said that Shloka, the daughter of Diamantaire Russell Mehta who heads Rosy Blue Diamonds, has always been a part of their family and that the engagement just "officialised" the fact that they were sisters.
With inputs from agencies