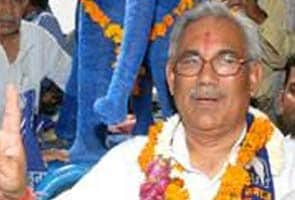 New Delhi:
Deepak Bhardwaj, the Bahujan Samaj Party leader shot dead at his farmhouse on the Delhi-Gurgaon border this morning, was a tycoon whose wealth had made him a talking point in the last Lok Sabha elections.
Mr Bhardwaj, 62, had declared assets of Rs 600 crore, making him the richest contestant in the 2009 polls. His affidavit to the Election Commission then mentions farms worth nearly Rs 370 crore and real estate valued at over Rs 28 crore. His wife had land worth over Rs 100 crore.
Police say Mr Bhardwaj was shot dead by three men, who drove to his farmhouse, Nitish Kunj, near Rajokri early morning. The men entered saying they wanted to book the farmhouse for a wedding. After an argument, they shot him twice point-blank.
Mr Bhardwaj lost the West Delhi seat in 2009 to Congress heavyweight Mahabal Mishra. Political ambitions aside, his business interests were in real estate, hotels and schools. He is also said to have owned a lot of land in Rajokri, where his farmhouse is located.
The police say they have CCTV footage from the farmhouse and hope to get to the killers soon. Initial investigations say fake number plates were used on black Skoda car they drove the farmhouse in.