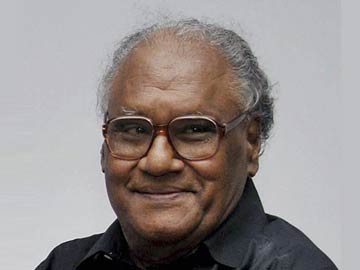 New Delhi:
India's highly regarded scientist Professor CNR Rao received the Bharat Ratna on February 4. Rao, an outspoken critic of the system who often worries about the future of higher education and science in India, is former director of the Indian Institute of Science, Bangalore, and currently works at the Jawaharlal Nehru Centre for Advanced Scientific Research in Bangalore.
One of the most prolific chemists, who at age 79 still spends several hours every day in his laboratory and has published over 1500 research papers on materials science, his latest craze was to work on thin films of carbon called 'graphene'. He has been in the running for the Nobel Prize for many years. Rao had recently said "I wish in 20 years India will be in the top three or four countries in the world in science. I really want to see India shine." Very fond of classical Indian music, he spends evenings relaxing with wafts of veena and sitar.
"Stamina, tenacity, doggedness, and perseverance. Also a little intelligence is useful!" Rao had once told NDTV on being asked what does one need to do to succeed as a scientist in India.
Rao gets most animated when discussing science and says "If you are not childlike, you cannot be a scientist." Along with his wife Indu, he has co-authored a series of books for children to make chemistry friendly for students.
Rao serves as the chairman of the 32-member Science Advisory Council to the Prime Minister and has been an outspoken critic of the bureaucratic red-tapism that surrounds Indian science. An avid educationist, he is responsible for unleashing the reforms seen in science education in the last five years and was the driving force for the setting up of the new high profile Indian Institute Science Education and Research.
The eloquent and engaging speaker once said he had removed all computers from his desk as he found them to be a distraction and had stopped answering emails himself as he found them to be a waste of time. Though his staff does bring to his notice all email messages sent to him and one can always expect a prompt answer. Known not to suffer any fools, Rao maximises his efficiency by concentrating on science. He even refrains from using a mobile phone and had said, "I do not use my mobile phone except to speak to my wife".
He joins the pantheon of three other pre-eminent people from the field of science who have been conferred the Bharat Ratna in the past - Nobel Laureate and physicist CV Raman who was given the same award in 1954; civil engineer M. Visvesvarayya in 1955 and most recently aeronautical engineer APJ Abdul Kalam in 1997.
On November 7 last year, the Science Advisory Council to the Prime Minister that he chairs, gave a clarion call urging the government to support science even more and said "it requires not a mere increase in investment in S&T from the present roughly 1 per cent of the GDP to the promised 2 per cent of the GDP, but also the moral and intellectual support of society as a whole to Science Technology and Innovation (STI). With such support and the conviction that the our national interests will be greatly served by integrating STI into economic and societal policies, the country should be able to succeed in solving the serious problems that it faces in the next two or three decades, and be counted as a major contributor to STI."