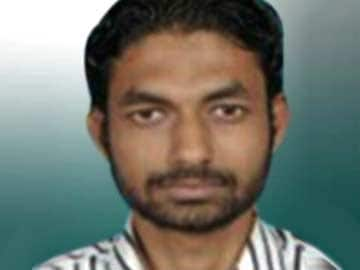 New Delhi:
At 22, he headed operations of the dreaded Indian Mujahideen. At 23, Tehseen Akhtar's luck ran out.
On Tuesday, the tech-savvy alleged expert bomb maker was arrested by the Delhi Police's special cell from the Bengal-Nepal border.
Tehseen alias Monu, is from Samastipur in Bihar and was allegedly inducted into the Darbhanga module of the Indian Mujahideen four years ago. Highly motivated and eager, Tehseen soon became the protege of Yasin Bhatkal, the man who headed the India operations of the Indian Mujahideen.
It was then, say investigators, that he learned how to build IEDs or Improvised Explosive Devices.
Tehseen was allegedly in touch with Riyaz and Iqbal Bhatkal, the IM founders believed to be based out of Karachi in Pakistan, and had earned their trust in a short period of time. In September 2010, he was entrusted with the crucial task of receiving two other operatives, Waqas and Asadullah Akhtar, who came to India from Pakistan through Kathmandu.
Investigators say Tehseen's footprints are evident in several terror strikes, including the explosions in Patna last October, just ahead of a rally addressed by the BJP's prime ministerial candidate Narendra Modi at the Gandhi Maidan.
In charge of inducting young men into the terror group, he allegedly tapped organisations like the banned Students Islamic Movement of India or SIMI for man power to orgainse more terror attacks across the country.
The control of the IM in India was suddenly thrust into Tehseen's hands when Yasin Bhatkal was arrested in August last year; sources say he had the same leadership qualities as Yasin.
But his boss' arrest also meant that he was constantly on the run, with investigators close on his heels. Tehseen was in Jaipur when news of Yasin's arrest broke. He allegedly moved to Jodhpur and then to Munnar in Kerala, where he decided, along with Waqas that they would plan new strikes through newer modules but remain in the background as their faces had become known.
He finally made his way out of the country to Nepal. Police sources say Monu had entered India probably to try and cross over to Bangladesh and eventually to Pakistan.