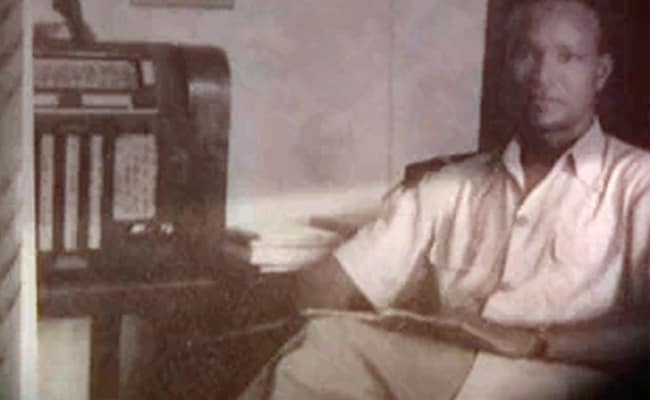 December 1946. The Constituent Assembly was starting the debate on a new Constitution. The icons of the national movement: Nehru, Patel, Prasad, Ambedkar, Sarojini Naidu had spoken on democracy, on fundamental rights, on liberty. And then on December 16th 1946, the voice of Jaipal Singh was heard for the first time:
"
I rise to speak on behalf of millions of unknown hordes - yet very important - of unrecognised warriors of freedom, the original people of India who have variously been known as backward tribes, primitive tribes, criminal tribes and everything else, Sir, I am proud to be a
Jungli
, that is the name by which we are known in my part of the country. As a
jungli
, as an
Adibasi
, I am not expected to understand the legal intricacies of the Resolution. You cannot teach democracy to the tribal people; you have to learn democratic ways from them. They are the most democratic people on earth.
"
In his electrifying speech, Jaipal said:
"
The whole history of my people is one of continuous exploitation and dispossession by the non-aboriginals of India punctuated by rebellions and disorder, and yet I take Pandit Jawaharlal Nehru at his word. I take you all at your word that now we are going to start a new chapter, a new chapter of Independent India where there is equality of opportunity, where no one would be neglected.
"
Jaipal's eloquence - and conviction - would ensure that tribal communities would become beneficiaries of reservation just as a more famous member of the same assembly had earlier won these rights for scheduled castes.
Jaipal's dream for a separate 'Jharkhand' - a term he coined for a tribal state - would have to wait 60 years. But Jaipal would have been disappointed with the Jharkhand that was eventually formed, with its non-tribal majority. As Harivansh, a senior journalist and Rajya Sabha member from the JDU told us, "The state of Jharkhand today is not what men like Jaipal Munda envisaged. In the past 15-20 years, no employment has been generated for the people of Jharkhand even as the state's natural resources have been exploited by outsiders. For the tribals, this has almost become a curse."
Jharkhand's politics today may be a betrayal of Jaipal's vision but the one legacy that does survive is the one that plays out on the hockey fields of the state.
Jaipal Singh was born to a prominent Munda family. He was called Pramod Pahan but says he never could remember why his name changed. At the age of 13, Jaipal was sent by missionaries to England, first Canterbury then Oxford to study priesthood. Hockey proved to be a greater lure. He became a hockey blue, and then captained the Indian men's hockey team in the 1928 Summer Olympics in Amsterdam. Ranchi today has a forgotten statue and a decrepit stadium named after him but it still produces hockey stars from the tribal belt such as former Indian captain Dilip Tirkey.
By 1938, Jaipal had made the transition from sporting hero, to the main voice of tribal India in the national arena, making constant interventions on tribal culture, and the tribal way of life for which he would be called 'Marang Gomke', Mundari for the great leader.
On July 22nd 1947, the day India got its own national flag, Jaipal reminded the country, "
Sir, most of the members of this House are inclined to think that flag hoisting is the privilege of the Aryan civilised. Sir, the
Adibasis
had been the first to hoist flags and to fight for their flags. Each village has its own flag and that flag cannot be, copied by any other tribe. If any one dared challenge that flag, Sir, I can assure you that that particular tribe would shed its last drop of blood in defending the honour of that flag. Hereafter, there will be two Flags, one Flag which has been here for the past six thousand years, and the other will be this National Flag which is the symbol of our freedom as Pandit Jawaharlal Nehru has put it.
"
He was to continue to insist on the need to be sensitive to the culture of the tribals. On 24th November, 1948, when Prohibition was included among the Directive principle, he spoke out, "
Now, as far as the
Adibasis
are concerned, no religious function can be performed without the use of rice beer. The word here used - the phrase used is "intoxicating drinks". Sir, that is avery vague way of describing the thing, and, also 'injurious to health'. My friend Prof. Shibban Lal has tried to put forward the argument of economic efficiency. He thinks that if prohibition were installed in this country, the economic efficiency of the workers would be enhanced. I dare say it would be. But what I want to tell him is that it is not merely the industrial workers whom he has particularly in mind, that are affected. I would like to point out to him the position of the very poor people, the
Adibasis
, and, members who come from West Bengal and other places will bear me out in what I say about the
Adibasis
who are in such large numbers in West Bengal, Southern Bihar, Orissa and other places. In West Bengal, for instance, it would be impossible for paddy to be transplanted if the Santhal does not get his rice beer.
"
Jaipal Singh Munda's life deserves a big screen adaptation. Till that happens, what does exist is an autobiography or rather a collection of notes written by Jaipal Singh, published by Ranchi-based newspaper, Prabhad Khabar. It's called Lo Bir Sendra, after a tribal hunting festival, an occasion where youngsters could speak their mind, call names to elders without any impunity. This forthright spirit was what Jaipal would bring to the Constituent Assembly.