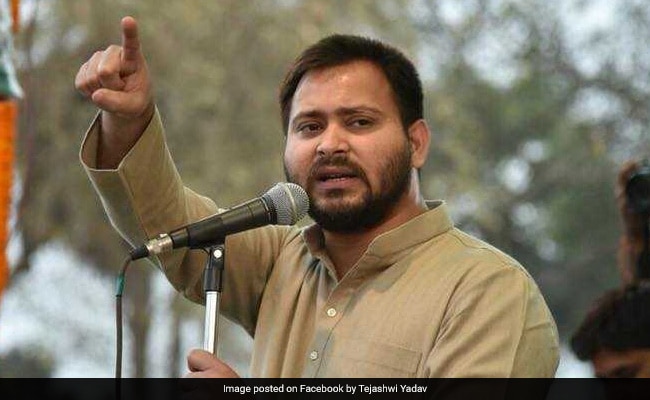 Patna:
RJD leader Tejashwi Yadav on Tuesday sacked a block president of his party's student wing in Vaishali district for using foul language on Twitter.
Mr Yadav sacked Gautam Adhikari, Chhatra RJD Hajipur unit president, after a journalist drew his attention to his tweet.
Sharing a screenshot of the letter of dismissal along with the offensive tweet by Adhikari, Mr Yadav told the journalist Rifat Jawaid on Twitter: "Thanks for bringing this to my knowledge. I tender sincere apology on his behalf. He has been sacked from his post with immediate effect as block president of Chhatra RJD."
In a letter, Chhatra RJD's Vaishali district president Tausif Raza said Adhikari has been sacked for "indiscipline and (using) foul language".
Mr Jawaid had drawn the attention of Mr Yadav and his elder sister Misa Bharti to the tweet by Adhikari last evening.
"See the language of your key office-bearer. Such fools are representing your party. Sad!" Mr Jawaid had said.
The action by Mr Yadav, an RJD national executive member and the leader of opposition in Bihar assembly, won the younger son of party supremo Lalu Prasad praise from various quarters.
Mr Jawaid responded with a tweet: "Wow! Thank you! Your action is a breath of fresh air in Indian politics. Hope other leaders, particularly PM @narendramodi learns from you".
Mr Jawaid's news portal has also shared the story.
"Exactly what we expect from our new age political leaders. Great example set up by the young @yadavtejashwi while our 'pradhansevak' continues to follow and encourage abusive trolls," Samajwadi Party spokesperson Pankhuri Pathak tweeted.