I have to write this because this matter goes to the heart of the problem in governance of India today:
Why are our public services so poor in delivery of service?
Why is the public suffering even when where there is reasonable infrastructure?
Why is the public suffering even when there are policies, rules and even resources in place?
Why is the public suffering from deficient services when we have men and women selected (who scored the highest marks) through one of the toughest public service examinations?
And why is the public suffering when this class of people are the best served - they are the most secure in their jobs and highly privileged.
Let me share with you what has triggered this thought. It's my visit to the Puducherry railway station with team members of related services.
This was my 13th, 6 am weekend field check of ground realities concerning issues of public services. I was warmly received by the officers on duty at that time. Since it was an announced visit, the premises were found clean.
I saw a tourist booth located in the corner so that a traveler would not see it. There was no one manning it at that time - perhaps because it was a Sunday. It did not matter that the service was for visitors and that the travellers know no holiday.
There was no Railway Police, called GRP, visible.
After that, everyone concerned thought the check was over: a small railway station found clean, hence everybody was probably under the impression that the purpose of the visit was achieved, till we... moved over to meet the three-wheeler scooter drivers waiting with their vehicles at a small distance. I asked them how much did they charge? Any fixed rates? And how were the needs of passengers met? One of them started to converse in Hindi. He then called his leader.
The leader came and shared the known rates and started to lament how difficult it was for them (drivers) to make a living, in a way laying the grounds for fleecing and over-charging, which was the recurring complaint coming to us from all directions.
Then we saw a bus stand being used by the parking contractor who too was underpaying the railway authorities for the contract. He was even using the bus stand as his outlet to run his own service as no other bus would stop there due to the fear of being attacked by so-called vested interests.
People or passengers who were frequent travellers would get off the train and just walk past these three-wheelers. New ones would either accept the over-charging or be left stranded.
We saw first-hand how our station was not a welcoming doorway but a place of harassment. With no one taking action, the station was left to its monopoly management. (Sic)
We looked for the railway station boss who had been invited to come for the morning inspection. On checking, we were informed that he was not present (probably anticipating what would get exposed). We tried calling him, he refused to take the call.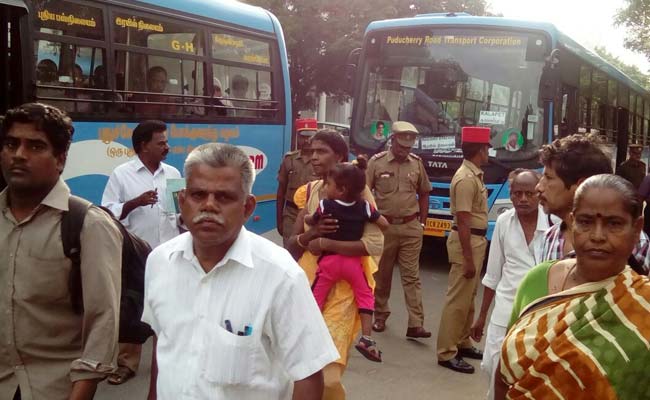 We observed as a train arrived and departed. We saw (perhaps first-timers) passengers coming to the three-wheelers who demanded travel fare three times over, while others were walking down to a bus stop four kilometres away. There was no pre-paid service to check this. Over-charging and fleecing was a habit.
I also wondered why could a regular bus not be here at the railway station? Enquiries revealed that private operators shooed them away, and never allowed passengers to board them. No one complained and life went on.
We also saw passengers, senior in age, hauling their carry bags over the staircase as there were no elevators. None were found complaining. They were happy perhaps that they had a railway station.
I saw all this from inside my car, parked strategically, so that my presence does not cause any distraction to incoming passengers.
What we saw collectively has driven us to correct the deprivation earnestly. None of us had anticipated how sad the situation at our main train doorway to tourism was.
Almost the entire team accompanying me was new - officers who had taken charge of these areas of responsibility recently, like me.
But what were our predecessors doing? Who were they? Did they not ever come to see any of this? Did they not know? Were they accessible to listening to what was not right? Did they ever make themselves available to be told of what was missing?
Which is why in anguish, I sent out a tweet as a lesson deducted!
India will not change with arm chair bureaucracy. It has to be 'mandated' to come out in the field to see the discomfort people are facing..

— Kiran Bedi (@thekiranbedi) July 17, 2016
Since I could not accept this situation, I issued a written instruction on our officers' WhatsApp group saying, "Issued instruction to all Sec/Dir to do field visits to check quality of public services." I tagged this tweet to Honorable President of India, our PMO, and our own CM.
Another one which followed was "We must make field visits part of our appraisal system", tagged to the Prime Minister's Office.
Now we know, friends, why all the impressive schemes and ideas are not bearing fruit at the ground level. And all the huge financial investments are not yielding proportionate results and reaching the sections of society for whom these are meant for.
It is arm chair bureaucracy.
It's time they are told to deliver, be out in the field on a regular basis without being reminded. They need to be trained to walk the streets. Observe, correct, coordinate, implement and also report. Their appraisal should be linked with how well did they serve and work the last mile, linking policies with people. How do we create sensitive, conscientious public servants who are knowledgeable and fully hands on? First by compulsion of appraisal till it becomes a part of work culture.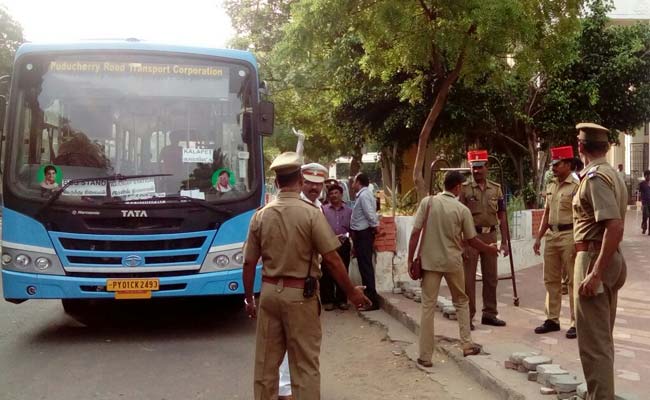 For those not respecting this, let them go home before they claim the bounties of the 7th Pay Commission.
The key to change in India are just the 30 Chief Secretaries, all aspiring to make it higher with promotions or looking for re-employment.
Let their appraisal be based on field work, coordination and the capability and capacity to lead and getting things done. Their assessment by the people with state indexes should judge their performance, not their own superiors whom they may have obliged.
PS: The Puducherry railway station within hours of our joint visit has got its buses back. It broke into the vested interests. This is the marvel of team work, the power of the government to correct and deliver, when it wants to.
(Kiran Bedi is Lieutenant Governor, Puducherry. She is the first woman to have joined officer ranks of Indian Police Service. Recipient of Magsaysay Award (1994) for police and prison reforms, she has also worked as a UN police advisor. A tennis champion, she earned a PhD from IIT Delhi and is a Nehru Fellow. She's founded many NGOs and is the author of several books.)
Disclaimer: The opinions expressed within this article are the personal opinions of the author. The facts and opinions appearing in the article do not reflect the views of NDTV and NDTV does not assume any responsibility or liability for the same.