There was a most significant medical miracle that took place in Punjab this past Sunday. Chief Minister Amarinder Singh's persistently injured ankle, the stated cause for innumerable cancelled engagements since his election in March, had apparently healed to such an extent that the Chief Minister was able to tweet pictures of himself prancing around a badminton court. Given the events of the week before, this photo-op was not without political significance.
Amarinder Singh's victorious election campaign was predicated on his keeping a plethora of promises, chief among them being a pledge that he would not seek re-election in 2022 and would therefore dedicate himself to governance unimpeded by the calculus and constraint of re-election. The emotional appeal of it being the last campaign of his political career, was a major reason for his victory. That he would not be able to root out the drug menace within one month of being sworn in was obvious, that he would not inquire into the plethora of serious allegations against the vanquished Badal clan was anticipated, but most assumed he would at least keep his vow of serving only one term as Chief Minister. Well, it turns out that even this hope was too much to expect, because last week, word seeped out from the inner sanctum of the Chief Minister's
durbar
that Punjab was in such dire shape that for the long-term interest of the state he would in all likelihood be putting himself forward in election in 2022 as well. Apparently, Amarinder Singh is now Punjab's indispensable man. This explains the public demonstration of the Captain's vigour and vitality on Sunday.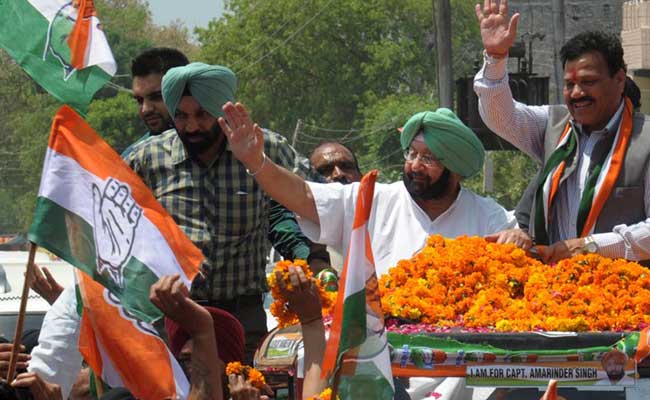 It is true that in the parliamentary system of government, leaders who prematurely announce their decision to not contest the next election promptly find themselves lame ducks or displaced, a fate Amarinder naturally wants to avoid. The presence of Navjot Singh Sidhu in the cabinet has been a source of insecurity for the Chief Minister from his very first day in office. Where he wants to lay off probing the Badals, Sidhu has demanded a full inquiry into their alleged misdeeds, especially in relation to Bikram Majithia and is supported in this by a clear majority of the Congress MLAs who have signed a letter to that effect. These oversights were compounded by the Chief Minister reverting to the indolent habits that marred his first term of office when he surrounded himself in a cocoon of inaccessibility. Congress MLAs and MPs have repeatedly complained of not being able to meet the Chief Minister, a situation that threatened to cause a near-rebellion last week when Amarinder failed to show up for an all-party meeting of Punjab MPs called by his own government. This was preceded by his callous refusal to meet Delhi Chief Minister Arvind Kejriwal despite the latter visiting Chandigarh to discuss the crop burning that led to a smog crisis in Delhi. This gave the impression of a Chief Minister reluctant or unwilling to carry out the basic demands of his high office.
These factors, combined with the impending coronation of Rahul Gandhi as Congress President, who has had a shaky relationship with Amarinder Singh in the past, led to talk in some quarters of Punjab Congress about Navjot Sidhu replacing the distant and distracted Captain as Chief Minister sooner rather than later. No doubt this speculation spurred the Chief Minister into a flurry of action, which continued yesterday with his wading into the
"Padmavati"
controversy where he supported the viewpoints of BJP Chief Ministers that the film has distorted history. His stand puts him in opposition to the strong stand defending Deepika Padukone taken by his party's Karnataka Chief Minister and in the company of the most illiberal thought. His statement was partly a product of his being an erstwhile royal, as even in modern India, royals still stick together through marriage alliances and a shared feudal delusion of a glorious past that glosses over unpleasant truths. But this was also perhaps Amarinder Singh way of reminding Rahul Gandhi, as he did before the Punjab elections when he threatened to form his own party, until he was made Punjab Congress President, that he is not to be taken for granted. There was talk then of his dalliance with the BJP and he has maintained good relations with the Modi government since his election. The Captain is never more agile then when he senses that he is being cornered. And the Prime Minister, who is rumoured to have no great affection for the Badals, would be only too happy to welcome the Captain into the NDA.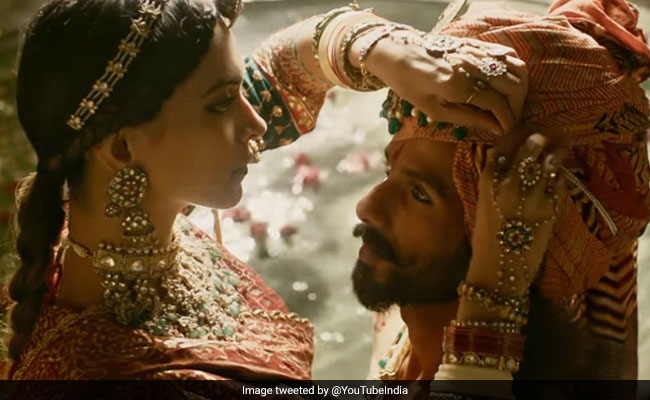 Navjot Sidhu joined the Congress on the eve of the election after he was assured that Amarinder would hold true to his word and step aside in 2022. That no longer being the case, it will be interesting to see what Sidhu does next. He has not reacted publicly as yet but it would be safe to assume he will not be pleased to hear about the Chief Minister's change of plans. All this while, the Chief Minister's ever-expanding
durbar
with many controversial old faces returning alongside the appearance of new ones that include Aroosa Alam, his 'friend' from across the border, and a high-profile Advocate General who seems to wield unprecedented influence. Amarinder's obstinate refusal to sack Irrigation and Power minister Rana Gurjit despite revelations that point to grave charges of corruption and misuse of office has further besmirched his mandate for governance. And the Chief Minister's penchant for blaming every major law and order incident on Khalistanis is stretching credulity and bordering on paranoia.
Amarinder Singh is a charming man, a military historian of repute, and will forever be admired by Sikhs for resigning from the Congress and parliament after Operation Blue Star, but he now appears to have no other interest than to mark time in office, enjoying the comforts of power to the maximum, while avoiding any of the rigors of hard work that are expected of a Chief Minister. He is a leader in his twilight and has no vision for Punjab, and little stamina or inclination to accomplish anything besides preserving his own
jagir
, something at which he is adept. But the future beckons and the patience of voters wears thin.
Though I am glad his ankle is on the mend.
(Krishan Partap Singh is a novelist and a member of the Aam Aadmi Party.)
Disclaimer: The opinions expressed within this article are the personal opinions of the author. The facts and opinions appearing in the article do not reflect the views of NDTV and NDTV does not assume any responsibility or liability for the same.
Get Breaking news, live coverage, and Latest News from India and around the world on NDTV.com. Catch all the Live TV action on NDTV 24x7 and NDTV India. Like us on Facebook or follow us on Twitter and Instagram for latest news and live news updates.