Hindus have learnt to live with massacres, mayhem, abuse, humiliation and calmly-issued fake statements of condolences.
Unfortunately, the extremist elements use
Kashmiriyat
word, otherwise a beautiful expression of our togetherness, as a burqa to hide their glee while sprinkling salt on Hindu wounds. Have you ever seen a Muslim
sufi
going to the Valley and appealing to
Jihadis
to shun violence? They remain safe in the all-Hindu concerts in golf clubs. Where was there
Kashmiriyat
when Amarnath Yatra was disrupted in 2008? Every year, Muslim leaders and Islamists issue threats to Amarnath Yatra and it has not been a smooth, safe Hindu
yatra
for long.
Kashmiriyat
has no meaning if it is separated from
Hindustaniyat
.
At a time when Hindus are the victims, we try not to mention words like "Muslim" and "Islam" and "
Jihad
" to preserve our secular fabric and to disallow any such ghastly incident to take away our resolve to make peace with everyone. If Muslims are the victims, it is upfronted, the lead point, the headline - with front page interviews of their sons, mothers and grandpas. If Hindus are victims, please don't even mention the word "H" and don't ever say that the attackers and killers were all Muslims.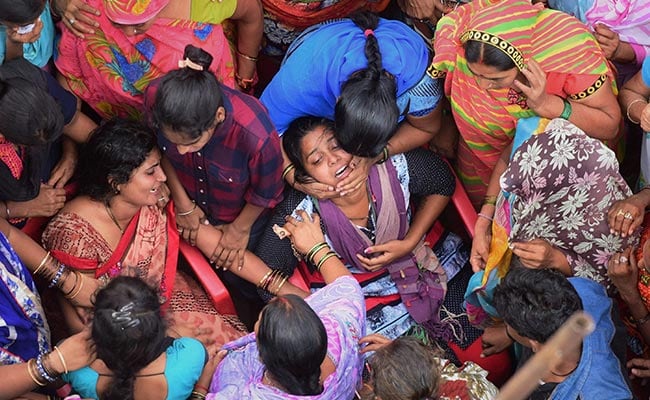 I was sitting in my office when the Godhra massacre happened. I have kept all the newspapers from those days. There was just a line - some passengers in Sabarmati Express died due to a fire.
For the next three days, till Gujarat erupted, there was no mention in any media that the victims of Sabarmati Express were Hindus and the attackers were Muslims.
And then, every day, we saw pictures of "savage" Hindus with saffron headbands brandishing trishuls. In each case, it was prominently mentioned - Hindu fanatics, Hindu terrorists. The one face of that tailor begging for his life became an instant hit worldwide - an iconic image depicting brutal Hindus and Muslims at their mercy. No mercy-seeking pictures of Hindus travelling in the Sabarmati Express or driven out of their home and hearth from the Valley? Five lakh of them. Some people from Mars drove them out.
I have yet to see a single picture of a
Mullah
or a bearded
Maulana
in media caricatures equivalent to that of the tailor or anywhere close to it.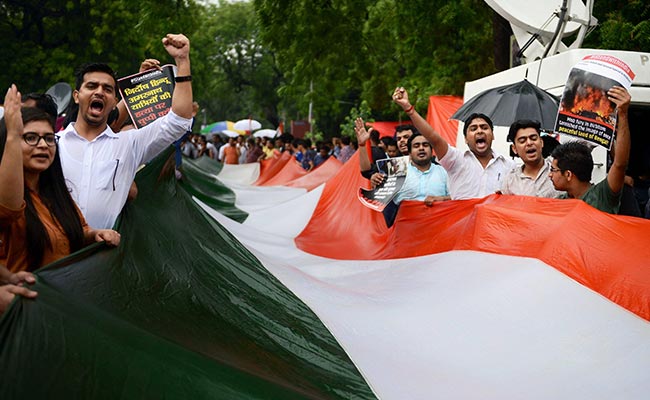 Remember the Amarnath movement began in Jammu. I have never seen such a peaceful, mass movement against the secular Muslim leaders of the Valley who declared that not a single inch of land will be given to construct shelters for Amarnath
yatris
. They can't tolerate Hindu
yatris
, but love their money.
The law of the secular holy scripture for media is that even though we know the attackers were Muslims, that they were killing the Hindus in the name of
Allah
to prove that their dedication and devotion to Islam is complete, we must refrain from saying so and instead say "All Kashmiri Muslims love us, they are peaceful people, believe in democratic values and they uphold the lofty ideals of
Kashmiriyat
."
Wherever I have been in the Valley, I have found most Kashmiri Muslims like to lead a peaceful life under the tricolour. But they feel that patriotic Muslims are not safe because they can be attacked by terrorists at any time and Delhi's secular media never highlights the atrocities these
Jihadis
perpetrate on Kashmiri Muslims. Kashmir's media also plays up all the statements of the traitors, while not giving an inch to those who are patriotic.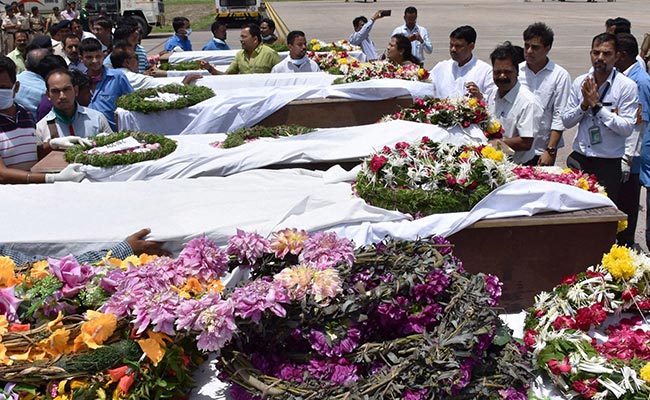 The lack of outrage in Srinagar's and Delhi's media over the lynching of senior police officer Mohammad Ayub is one example. It's better to be a traitor - at least liberal left media will focus on your views - than be a Tricolour Muslim who gets no coverage. Muslim voices, otherwise very vocal on incidents like Pahlu Khan, keep a studied silence on Amarnath massacres. Neither do they use their extraordinary communicative abilities to defend Ayub and offer sympathy for his family.
So kindly keep your Sufism and other great ideas of togetherness with you till all Indians feel safe in valley.
I am only concerned about my
Hindustaniyat
. And the
Hindustaniyat
of every Kashmiri.
I want all Indians safe in every region of my nation. I am speaking for Hindus because in a Hindu majority nation, it has increasingly become unsafe to be a Hindu. From Kashmir to Karnataka to Kerala and the jungles of Chhattisgarh to the Northeast, it's only Hindus who are being killed, converted, humiliated - and their religion has become a matter of mockery. You see any principal mainstreamed newspaper - edited by foreign passport holder journalists who know more about Mexican problems than their neighbourhood - columns are given to those who have been notorious for their hatred for Hindus. The Hindu pain, sorrow, frustration and anguish is never allowed to reflect in their media, though their owners are very patriotic, religious and temple-building legends. Who get cosy with masters of political games and do daily
puja
(minimum one hour), wear the right-sized stones in their rings to ward off evil effects, and give huge, sometimes very astonishing donations to famous temples. But their Hindu-ness is limited to pleasing the Gods to get more contracts and more profits.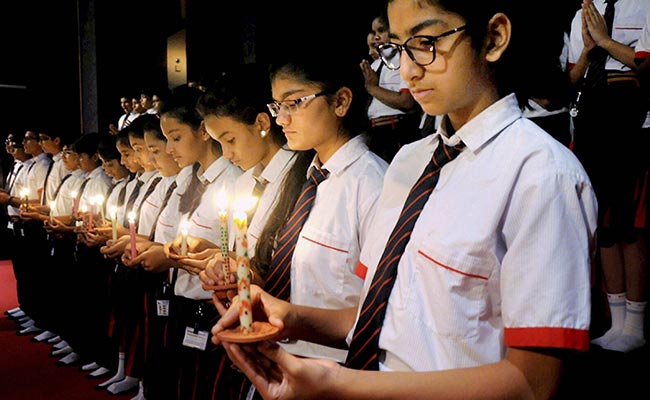 Condemnation of incidents like the Amarnath carnage mean less than ever before.The same sentiments were expressed when Tikalal Taploo, Lassa Kaul, PN Handoo, were killed and also when HL Khera, (General Manager, HMT, Srinagar) was abducted and later tortured to death by Muslims.


There used to be a towering Delhi leader, Madan Lal Khurana, who would call for a Delhi
bandh
every time such killings occurred. Delhi would comply spontaneously, willingly. I have seen even a
paan-wala
would not open shop and movie halls were closed when the
bandh
call was given in protest of Hindus killed in Kashmir by Islamist
Jihadis
. With the passage of time, Hindus understood, their lives will not be saved while
netas
continue living safely and hence, there is no use in heeding such
bandh
calls. We got used to seeing the daily killings of Hindus in Kashmir and continued working on our daily routine.
We have photocopies of harsh, very harsh, sometimes semi-harsh (as the situation may demand) expressions of condemnation for such actions as we saw in Amarnath. From our comfort zones, we issue huge sheets of our deep-felt sympathies laced with very prudently selected words like "dastardly", "cowardly", "despicable", and, finally, "unacceptable".
The condemnation letters are always ready, only the dates have to be changed.
The Amarnath pilgrims' massacre proves once again that the Hindus of India are still paying heavy price for just being a Hindu.
FOOTNOTE
Friends have mentioned that there have been strong Muslim voices against the Amarnath carnage; I agree. My column above mentions how Kashmiri Muslims love to live in peace under the tricolour. That sums up my feelings for them. But ignoring that, another line has been picked up, which is a deliberate attempt to create a controversy while Hindus are grieving.

Muslims have always condemned such incidents. Wasn't Tika Lal Taploo's tragic killing condemned by all? When I said Muslim voices, I meant voices who bear influence on extremist Muslims - voices who cry for Azadi and support separatists.

I have always stood for Hindu Muslim-solidarity and a need to stand together as Indians.

(Tarun Vijay is a BJP leader and former MP from Uttarakhand.)

Disclaimer: The opinions expressed within this article are the personal opinions of the author. The facts and opinions appearing in the article do not reflect the views of NDTV and NDTV does not assume any responsibility or liability for the same.
Get Breaking news, live coverage, and Latest News from India and around the world on NDTV.com. Catch all the Live TV action on NDTV 24x7 and NDTV India. Like us on Facebook or follow us on Twitter and Instagram for latest news and live news updates.