Bereft of their leader and inspiration, the ruling party in Tamil Nadu have turned to the next best thing: Amma's friend and confidante, VK Sasikala, who is the closest like-for-like replacement available. Even Sasikala's nickname of
"Chinnamma"
implies continuity, and suggests that Amma's politics live on in her successor. True to this perception, Sasikala has promised to "realise Jayalalithaa's dreams" and ambitions for the state. Initial fears that Jayalalithaa's over-centralisation of power would leave a vacuum and a battle for succession - in much the same way as the AIADMK split into two factions following the death of MGR - appear to be mistaken so far. Rather than dissolving into factional in-fighting, the party has stage-managed a smooth and orderly transfer of power. Astonishingly, although Amma had no heir apparent, it is the DMK that appears to have more problems with leadership at present, despite naming Karunanidhi's son Stalin as next in line. In what follows we try and make sense of what is happening in contemporary Tamil politics.
Following Amma's death, the party moved swiftly to anoint the perennial stand-in, O Panneerselvam ("OPS"), to the role of leader. This was the third time that he had taken office, having covered for Amma's absences before, and so the decision was uncontentious. OPS had the experience, the knowledge and the backing of party members to do the job. The one question was whether he was the right man for the future. Whilst seen as a safe-pair of hands, he is not the sort of figure to mobilise and enthuse people. One
report
of his campaigning in the last election spoke of him as "dull". His unflashy and practical approach was perfect to reassure people that business would continue as normal and to win the backing of party members. None could accuse OPS of harbouring secret ambitions and designs on the throne, and the fact that he took over came as no surprise. Equally, however, it is no surprise that he has already sought to pass on the baton of leadership and return into the background.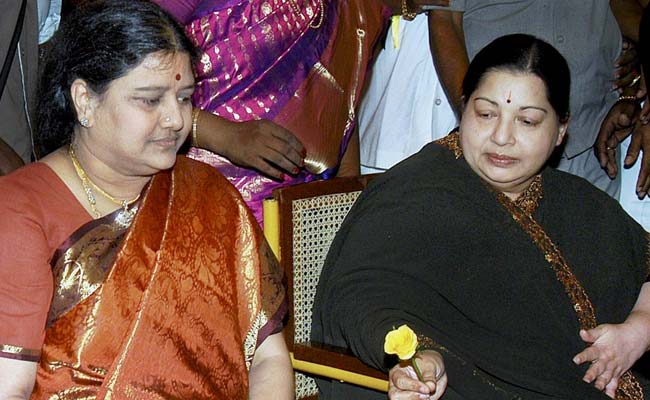 Yesterday, party MLAs unanimously agreed to elect Sasikala to the position of Chief Minister. OPS was foremost amongst those calling on her to assume the role, and was very quick to tender his resignation. On the face of things, this transition has been just as smooth and trouble-free as the last. All party MLAs endorsed the decision, and as Sasikala so often accompanied Jayalalithaa, she has the prominence, recognition and standing to take on the post. It seems, thus, that the AIADMK has defied all predictions and avoided the tumultuous and divisive process of succession that so often characterise a change of leadership in Tamil politics. We remain somewhat hesitant in this conclusion, however, since this is but the first step in a longer process.
Whilst party members are happy to lay their trust in the nearest person to Amma they can find, political leadership requires Chief Ministers to gain recognition from others and public acceptance if they are to survive in office. The first obstacle for Sasikala is that she has never held elected office before. Quite how she will perform in Assembly debates, press conferences and election campaigns remains to be seen. Opposition parties will certainly make much of her lack of a democratic mandate. A rapid by-election will doubtless see Chinnamma elected to the Legislative Assembly (rumours suggest she might contest in the Madurai-Theni belt where Thevars are strongest, rather than Amma's constituency of RK Nagar), but she will have a rapid learning curve. Her first public speech was given barely two months ago and each performance will now be analysed and subjected to scrutiny like never before. For the present, she is banking on Amma's aura by association, but she will need more than this to survive in the cut-and-thrust world of Tamil politics.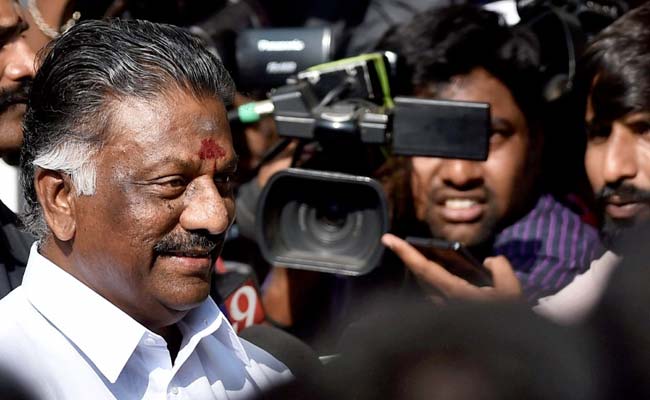 Secondly, Sasikala differs markedly from Jayalalithaa in terms of her caste background. Amma was a Brahmin in a state defined by non-Brahmin politics, and could present herself as taking on the mantle of Dravidianism and representing all voters. Sasikala, by contrast, hails from one of the dominant Backward Caste clusters in the state. The Thevars - who predominate in southern districts - are seen as implacably opposed to Dalit assertion and disproportionately numbered amongst the political elite. The elevation of a Thevar to the position of Chief Minister will stoke the concerns of those from other castes, as
reported
earlier by us. Already, the leading Dalit party in Tamil Nadu, the Viduthalai Chiruthaigal Katchi, has welcomed the decision to make Sasikala the Chief Minister, but reaction from the Pallars/Devendra Kula Vellalars who are at loggerheads with the Thevars in South have been muted so far. One of Sasikala's prime tasks will be to reach out to members of other communities and ensure that her administration is not too closely associated with the interests of one particular group.
Thirdly, Sasikala - like most politicians - has a number of skeletons in her closet. She was co-accused with Jayalalithaa in the disproportionate assets case which is still pending in the courts. If the successful appeal is overturned by the
Supreme Court
, then her tenure in office may prove to be short-lived. Beyond that concrete hurdle, however, is the issue of public perception. Sasikala has often been presented as a malign influence on Jayalalithaa, seeking to gain power and prestige for her own family members. Cabinet berths, MLA appointments and the transfer of administrative officials have all been said to be directed by Sasikala and her family network who are disparagingly referred to as the Mannargudi Mafia. The rumours around Sasikala's influence were so pervasive that she was ejected from Jayalalithaa's home in 2011 and several of the clan were imprisoned. Opponents, again, will use every opportunity to remind the electorate of these issues in the hope that some of the mud will stick.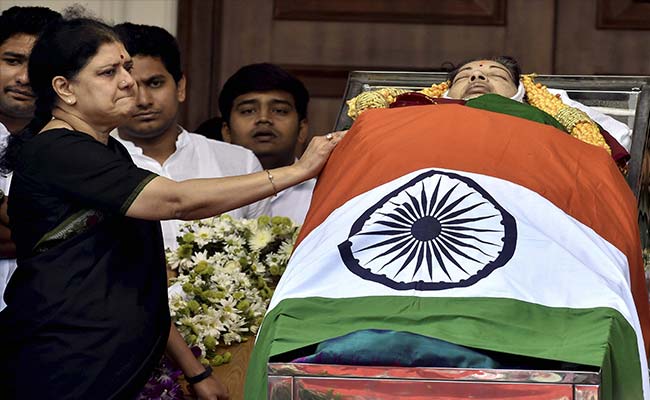 Sasikala's ascension to the Chief Minister's post, in other words, has been managed with utmost efficiency
within
the AIADMK, but her time
in
the post will not be as stress-free. How she shapes up as a politician, whether she can avoid being pigeon-holed by caste, and the extent to which she can escape the travails of her past will determine if she can match the success of her friend and mentor or not. One point in her favour is that the main opposition are currently undergoing a crisis of transition themselves. Stalin may have the political know-how and legitimacy that Sasikala lacks, but his road to office has not been smooth. His party is accused of nepotism and favouring family members over others - which is why Vaiko left the DMK to form his own party. Keeping things in the family has not helped choose a successor though, as seen in the bitter sibling rivalry that threatened to tear the party apart before Stalin was finally preferred to his elder brother, Alagiri. Finally, though Stalin is the leader-elect, his father Karunanidhi has been reluctant to relinquish the reins of power and remains nominally in charge in a manner that does not inspire confidence in Stalin's abilities.
Other parties in the state are still recovering from the Amma waves that saw the AIADMK sweep the previous state and national elections. Whilst it will take time for Sasikala to win full approval and acceptance, the weakness of the opposition gives her some time to come into her own before the first full test of her leadership in an election campaign.
(Hugo Gorringe is senior lecturer in Sociology at the University of Edinburgh. D. Karthikeyan is a doctoral student at the Centre for South Asian Studies at University of Edinburgh)
Disclaimer: The opinions expressed within this article are the personal opinions of the author. The facts and opinions appearing in the article do not reflect the views of NDTV and NDTV does not assume any responsibility or liability for the same.